Showbiz /
Get Your Fright Night Freak On With The Best Psychological Thrillers To Watch
Get Your Fright Night Freak On With The Best Psychological Thrillers To Watch
Showbiz Jul 20, 2018
Psychological thrillers are the best. Especially the ones you didn't see coming. Hollywood and Bollywood have delivered some award-winning favourites that have earned a special place on our movie shelf. (Ignoring the paranoia that some of these films leave us with). Go get your fright night freak on with the best psychological thrillers to watch! So let's have a look at which films left us with our jaws wide open and made us question whether our next door neighbour was a serial killer. #notevenkidding
Kahaani (2012)
Vidya Balan gives an outstanding performance in Kahaani, a film that's pure entertainment. It follows pregnant Vidya (Vidya Balan) who goes to Kolkata in search of her missing husband. The way the plot unravels, it is definitely worth a watch.
Drishyam (2015)
One of the more recent psychological films that is smart, and leaves you guessing until the end is Drishyam. It follows Vijay (Ajay Devgn) who is a family man and will do anything to protect them. When an inspector's son goes missing, a game of cat and mouse begins, making the big reveal quite a surprise. This is one of my favorite psychological thrillers to date.
Gone Girl (2014)
A thriller that is just as good as the book it's adapted from, Gone Girl follows Nick Dunne (Ben Affleck) and his wife Amy (Rosamund Pike). When Amy goes missing on their fifth anniversary, Nick becomes the prime suspect in her disappearance. The storyline and performances are highly commendable.
Inception (2010)
This one is one of my favourite movies of all time and is helmed by Christopher Nolan. This Oscar-winning film follows Dom Cobb (Leonardo DiCaprio), a thief who has the ability to enter people's minds and steal their secrets from their subconscious. When he is approached to plant an idea in someone's mind, it's the perfect crime, if he can succeed without getting caught.
Deewangee (2002)
This one goes back a while, but it's the one movie that always comes to mind when I think of older psychological thrillers. Ajay Devgn plays Taran, a musician who is caught red handed at a murder scene. He claims innocence and Raj (Akshaye Khanna) agrees to be his lawyer, believing his story. But the truth is far from simple, and you certainly won't see it coming.
Talaash (2012)
Another one worth watching is this film starring Aamir Khan as an inspector who investigates a film star's death. He stars alongside Kareena Kapoor Khan.
Split (2016)
Giving a fantastic performance in an award-nominated film was James McAvoy in Split. He plays a kidnapper with dissociative identity disorder. Directed by M Night Shyamalan, this one's also one of my favorites.

Main Image Photo Credit: IMDB.com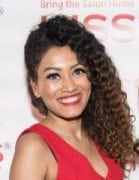 Author
Marriska (@marriska.fernandes) is an entertainment expert who has been creating celebrity, movies and pop culture content for digital outlets for over ten years. From reporting headline-grabbing celebrity news to reviewing movies to interviewing Hollywood and Bollywood's finest actors and industry...