Showbiz /
Oh No They Didn't: Bollywood Movies That Should Have Ditched Their Sequel
Oh No They Didn't: Bollywood Movies That Should Have Ditched Their Sequel
Showbiz Aug 31, 2018
Not every sequel can beJudwaa 2 or Tiger Zinda Hai. There's always a higher expectation if the original did well, and more often than not, the sequels just don't perform well. Here are some of the Bollywood films that should have just stuck to the original. Check out our list of Bollywood movies that should have ditched their sequel!
Rock On 2
We loved Rock On. It had heart, good music and an entertainment value that was missing in other films that year. Rock On 2, however, just didn't hit the mark and failed to rock in any way.
Krrish 3
Koi Mil Gaya was a film well done. It should have just been left at that. Krrish 2 was on par but Krrish 3 was just  unnecessary.
Once Upon a Time in Mumbai Dobaara!
The original film was brilliantly done and offered spectacular performances by Ajay Devgn, Emran Hashmi, Kangana Ranaut and Prachi Desai. The sequel, however, failed in comparison and the box office was proof enough.
Yamla Pagla Deewana 2
The first was bearable, but we really didn't need a sequel. The Deols managed to make a sequel that had poor a storyline and was nowhere near entertaining. There's a third one too…
Bhootnath Returns
The first one was okay, we didn't need to see them stretch the concept to a second film. Amitabh Bachchan returns as the ghost in the sequel.
Ragini MMS 2
Um, do we need to say more. The horror film didn't serve its purpose and perhaps should have left us at the original, much less a second and third film.
Main Image Photo Credit: www.imdb.com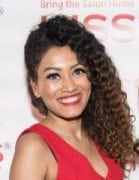 Author
Marriska (@marriska.fernandes) is an entertainment expert who has been creating celebrity, movies and pop culture content for digital outlets for over ten years. From reporting headline-grabbing celebrity news to reviewing movies to interviewing Hollywood and Bollywood's finest actors and industry...