Beauty /
DIY: Treat Dark Circles And Shadows With Vasanti Cosmetics
DIY: Treat Dark Circles And Shadows With Vasanti Cosmetics
Beauty Apr 11, 2017
*Sponsored Post*
Looking to get rid of those nagging dark circles? We think we may have found the solution thanks to Vasanti Cosmetics! 
Dark circles get the best of the best. Whether you didn't get enough sleep or if it's seasonal allergies, dark circles are a frightening look on the face and we all try our best to cover them up. So how do you go about concealing and correcting the under-eye dark circles and shadows? Here are a few steps to follow along with some of Vasanti Cosmetics hero products that best suit South Asian skin tones.
Step 1: Eye Cream
Before concealing the dark circles, treat them with an eye cream that targets puffy eyes. Vasanti's Eye Wonder 2.0 – Super Powered Eye Cream with Ceramic Tip, $42, is an on-the-go eye cream which includes peptides, active botanicals and nourishing vitamins. This hydrating, non-greasy formula not only works it charm on your dark circles, but also conceals them when you're out and about.
DIY Tip: Use the ceramic cooling tip directly under the eyes for extra de-puffing. It also helps to give a smooth application when applying concealer.
Step 2: Concealer
Specially developed for medium to deep skin tones, Vasanti's Under Eye Corrector & Concealer – Liquid, $25 CDN, gives just the right amount of coverage to conceal those dark shadows. This formula will colour correct and conceal dark circles.
DIY Tip: Use a brush to apply the product directly under the eyes and then use your ring finger to lightly dab and blend around the eyes. The ring finger adds just the right amount of pressure under the eyes.
Step 3: Foundation
Start by applying foundation first. After the face is thoroughly moisturized, choose a liquid or powder foundation to brighten the skin and conceal any imperfections. Apply Vasanti's Face Base Powder Foundation, $29 CDN, which is a lightweight, oil-free formula that is designed to give a radiant glow.
DIY Tip: If you want medium coverage, you can use a powder brush and if you'd like full coverage, use the sponge included in the compact. Apply the foundation evenly over the skin and lightly under the eyes.
Main Image Photo Credit: Vasanti Cosmetics
Newsletter Sign Up
Subscribe to our FREE newsletter for all of the latest news, articles, and videos delivered directly to your inbox each day!
ANOKHI UNCENSORED-->
Launching
September 24th, 2019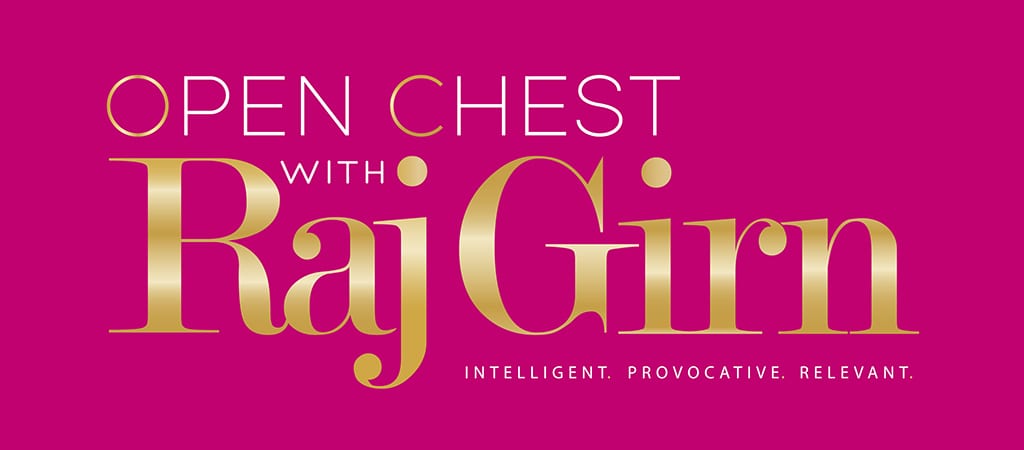 Weekly Celebrity Talk Show Airing