Showbiz /
5 Reasons To Watch "Baar Baar Dekho"
5 Reasons To Watch "Baar Baar Dekho"
Showbiz Sep 09, 2016

They are hot, and we love it. Katrina Kaif and Siddharth Malhotra's Baar Baar Dekho hits theatres this weekend, and we've got the top five reasons why you need to watch the film.
You all asked, and now you shall receive. Katrina Kaif and Siddharth Malhotra hit the box office this week with the release of Baar Baar Dekho. There are so many reasons for us to be excited about this film!
1. It brings us a first-time pairing of hotties.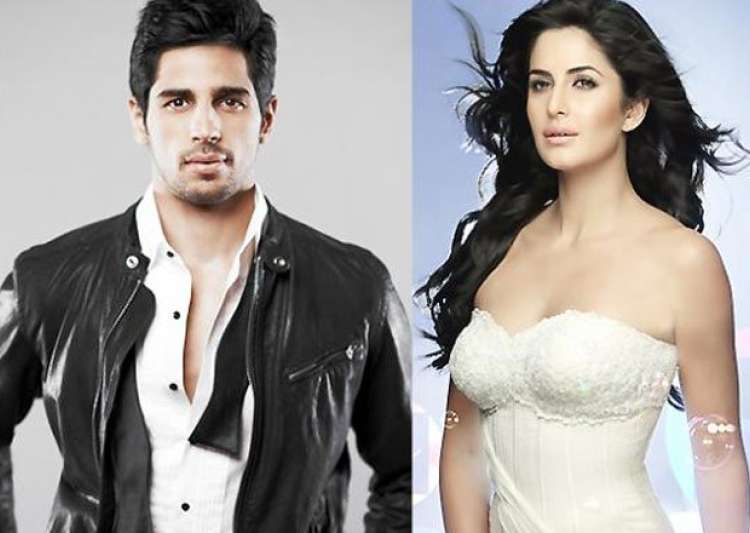 Siddharth Malhotra & Katrina Kaif
Photo Credit: www.indiatvnews.com
As if they weren't hot enough individually, together they fire up the screen. The latest new Bolly pair to hit the town is Siddharth Malhotra and Katrina Kaif. From what we can see, we think they should be the next offscreen romance, too!
2. "Kala Chashma" is all the rage!
"Kala Chashma" from Baar Baar Dekho
Video Credit: YouTube – Zee Music Company
So this is clearly the summer anthem we were all waiting for. The song trailer came out and took the 'net by storm. With over 76 million views already, the song is sure to become even more famous once the film comes out.
3. The film features an American screenwriter.

American Screenwriter Sri Rao
Photo Credit: CAA via /www.hollywoodreporter.com
The latest addition to B-town isn't a new actor, but a new screenwriter from America. His name? Sri Rao. He loved Bollywood films growing up, and now he's breaking the typical Bollywood mould with this brand-new screenplay for Baar Baar Dekho.
4. "Nachde Ne Saare" is all nostalgia.
"Nachde De Saare" from Baar Baar Dekho
Video Credit: YouTube – Zee Music Company
The latest song promo from Baar Baar Dekho is for "Nachde Ne Saar," which gives us some serious nostalgia. It reminds us of the outdoor, dance-filled, fun song sequences popular in '90s Bollywood. We can't get enough. Watch and enjoy!
5. Nitya Mehra makes his debut.

Movie Poster for Baar Baar Dekho
Photo Credit: Dharma Productions
Debutant filmmaker Nitya Mehra breaks onto the scene in Baar Baar Dekho, and you know we love it when fresh blood enters the industry. All eyes are on Mehra, so let's see if he can cast some serious Bollywood magic.
Main Image Photo Credit: Dharma Productions
Author
Daniel is the Digital Media Manager for ANOKHI MEDIA and the host for ANOKHI's entertainment channel, PULSE TV. As part of the dream team, Daniel manages all multiple channels under ANOKHI's portfolio, while also training new on-air talent, and showing budding p...