Beauty /
Beauty Products For The Change In Season
Beauty Products For The Change In Season
Beauty Sep 07, 2014

Transition your beauty kit with these long-lasting beauty products, perfect for those rainy fall days.
Keeping a glow on your face even after the summer is officially over doesn't have to be a task with The Body Shop's Baked-to-Last Bronzer. One swipe on any medium skin tone cheek adds colour and a subtle shine for a sun-kissed look, plus, it lasts all day – which is why this product is a must-have for your year round makeup kit.

Maybelline's Dream Wonder Foundation is just what it says; even in humid weather the foundation doesn't allow damp moisture to seep through your makeup. The best part is it's light and undetectable, great for everyday coverage.
No matter how the weather changes, always keeping you fresh is the Sugar Crush Body Buttercream. It instantly refreshes you with a delightful floral scent so you don't need to sweat it!

Keeping a rose scented fragrance even after the summer has gone is easy with L'Occitane's Roses et Reines Eau de Toilette. It's layered with floral essences which will make you feel like you've entered the 'Garden of Eden'.

Cream deodorants, such as Lovefresh Natural Cream Deodorant, are some of those natural solutions that actually work, leaving you feeling both healthy and clean. Tip: use a good dose in the morning before you leave the house to avoid re-applying.
Feature image courtesy of Lovefresh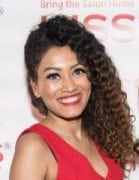 Author
Marriska (@marriska.fernandes) is an entertainment expert who has been creating celebrity, movies and pop culture content for digital outlets for over ten years. From reporting headline-grabbing celebrity news to reviewing movies to interviewing Hollywood and Bollywood's finest actors and industry...