Showbiz /
Salman Khan To Produce Feature Film Based On Komagata Maru Incident
Salman Khan To Produce Feature Film Based On Komagata Maru Incident
Showbiz Nov 15, 2016
Lions of the Sea will revolve around the true events that took place in 1914 and was titled the Komagata Maru incident.
It was recently announced that Salman Khan Films and Canadian-based production First Take Entertainment Ltd. will be producing a feature film titled Lions of the Sea.
The film is based on the true events that took place in 1914 known as the Komagata Maru incident when Japanese steamship Komagata Maru carrying 376 Indian passengers attempted to migrate to Canada but were denied entry. This incident heavily influenced and changed the immigration policies of Canada.
Salman Khan shared why this film is important to the current global refugee crisis, stating: "SKF is delighted to join hands with First Take and participate in telling the story of the Komagata Maru incident. Lions of the Sea is a film based on a true incident which depicts heroism of all those who were on board and challenged the racial policies of the British Empire. It is imperative to tell this story as it mirrors the current global refugee crisis. Lions of the Sea will allow us to embrace multiculturalism, diversity and bring humanity closer together."
The film will bring together an international cast, including Inferno's Irrfan Khan. According to the actor, this story is "reflective of challenging barriers and breaking them, irrespective of differences in language and race."
Dr. Ajay Virmani of First Take Entertainment expressed his delight, saying: "It's an honor to a partner with Salman and SKF once again to ensure this historic story which has challenged many racial laws in the western world is finally being told. The issues of racial acceptance and due processes are at the heart of the story and continue to be relevant in today's world. We were pleased and humbled that the Right Honourable Prime Minister Justin Trudeau earlier this year recognized and apologized in the House of Commons for the unjust treatment committed against these migrants. We are excited to announce this production will commence in 2017 as we celebrate Canada, its diversity as well as its 150th anniversary."
Lions of the Sea is scheduled to being shooting next year in U.K., Canada, Hong Kong and India. The film will be co-produced by Vinay Virmani and Pauline Dhillon.
Main Image Photo Credit: India Today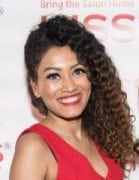 Author
Marriska (@marriska.fernandes) is an entertainment expert who has been creating celebrity, movies and pop culture content for digital outlets for over ten years. From reporting headline-grabbing celebrity news to reviewing movies to interviewing Hollywood and Bollywood's finest actors and industry...