Sweet Dreams Made Easy
Culture & Lifestyle Mar 06, 2015

Sleep Is Essential For Good Health Because It's How The Body Repairs And Replenishes Itself
Countless experts advise that ideal sleep lasts between seven and eight hours, uninterrupted. In response, countless people who have children, debt or professional or family pressures say, "Dream on!"
Getting quality sleep is often thwarted by anxiety and stress. However, tweaking what you drink, what you smell and how you deal with aches can induce ideal sleep.

Chai? Aye!
Instead of consuming coffee or juices loaded with sugar and cream, try darjeeling tea. DavidsTea explains, "Darjeeling is known as the 'champagne' of teas: if it doesn't come from India's Darjeeling region, you aren't allowed to use the name." It's flavourful, and both DavidTea's Assam Banaspaty, which is cultivated from the Karbi Anglong district of India, and Second Flush Darjeeling contain a bit of caffeine for a little kick.
If you need a hot drink after dinner, or if your stomach feels queasy after a few helpings of biryani, drink Le Digestif. It has no caffeine and its potent ginger and fennel mix calm the stomach, which is important in getting good sleep.

Aromatherapy
Aromatherapy is defined as "using essential oils and water-based colloids extracted from plant materials to promote physical, emotional, and spiritual health and balance." ("Aromatherapy." Britannica School. Encyclopædia Britannica, Inc., 2015.)
The body ritual is an excellent routine to incorporate aromatherapy into. Aveda Calming Body Cleanser is infused with rose, vanilla, and lavender, which help gently envelop you in fragrant shower steam. The smell helps you inhale deeply by drawing in a long, deep breath and then repeating the same rhythm as you breathe out. The scent and the deep breathing are calming.
Moisturizing is always essential. Origins Calm to Your Senses Lavender and Vanilla Oil for Bath and Body is a rich oil that sinks into the skin quickly without leaving marks. The texture works for massages when you apply the oil in long strokes on major muscles such as the buttocks and triceps. The strokes are soothing, and the scent is soft and relaxing.
If your daily commute or workplace are stressful, apply Aveda Stress-Fix Concentrate, a rollerball filled with lavender, lavandin and clary sage, on the wrists. It's subtle, but when you catch a whiff, the scent instantly relaxes you.

Shake the Ache
Massages in North America aren't the norm, which means that people go to bed with aches. To alleviate aches, try Origins Bedtime Hug. It's a wrap filled with grains that are infused with essential oils — such as lavender, lemon and orange. You must warm it up in the microwave for a few minutes, and then you can place it on your achy muscles. The wrap stays warm for a while and soothes the muscles, and the scent transforms your bed into a cloud. You'll wake up feeling better.
Getting Quality Sleep
You can get good-quality sleep by understanding that it's essential for good health and by tweaking your daily routine with some easy changes.
DavidsTea image courtesy of DavidsTea, Aveda images courtesy of Aveda Canada, Origins images courtesy of retail site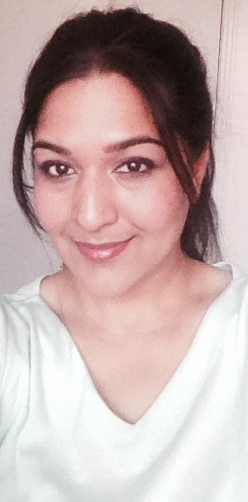 Author
Meena (@meenalaregina) always loved the idea of exploring the non-conventional idea of beauty. Having grown up as a pimply chubby teenager, she wanted to see the change in the world that best reflected your uniqueness as well. Her well-received collection of blogs where she tries on various beauty p...