Beauty /
Pucker Up Your Pout With Pretty In Pink!
Pucker Up Your Pout With Pretty In Pink!
Beauty Nov 08, 2015

Sure red is the popular go-to colour for your lips, but it's time to break from the pack and pucker up in pink!
One of my childhood memories is the sight of aunties wearing dramatic lipstick. In a sea of maroon lips, I would observe the occasional aunty who wore bright pink. It was a refreshing change but often the pink stood out because it was the wrong shade and had a frost finish.
Pink is making a comeback in 2016 and even though Valentine's Day is a month away, now is the perfect time to give yourself a dress rehearsal when it comes to exploring the hues of this innocent yet sensual colour. To ensure that your lips look fleshy and juicy, preparation is key.
Preparation
Preparation means exfoliating and moisturising the lips. Exfoliating removes the dead flakes from the lips, which should be done either nightly, if your lips are dry, or every other night. You can either gently buff the surface with a baby toothbrush, or use a gentle scrub such as Fresh Sugar Lip Polish ($28 CDN) to lift away the flakes.
Fresh Sugar Lip Polish
Photo Credit: www.styleblazer.com

The flake-free surface permits the lip balm to penetrate and moisturise. A balm, such as Fresh Sugar Nourishing Lip Balm ($35 CDN), is packed with ingredients such as sea fennel that smoothes the appearance of lines and hyaluronic acid to plump. Apply the balm nightly so that you can apply lip gloss (or lipstick) without worrying about the shredded parmesan look.
Lip Liner
Lip liner camouflages unevenness and minimises the impact of the lips' pigmentation. For example, if the cupid's bow is slightly askew, a few mini strokes of a nude liner creates the perfect bow; and when it is applied all over the lips it creates a uniform canvass. The trick is to define the contour, and in particular, the corners to ensure that the lips look full, not fish-like.
Nude liner is key, because it prevents lipstick from looking over-exaggerated and goes with every shade of lip gloss (or lipstick). I recommend Dior Contour Lipliner in Grège ($30 CDN) for naturally light pigmented lips, Make Up For Ever Aqua Lip in 5C ($19 CDN) for naturally medium pigmented lips, and Nars Velvet Lip Liner in Mirihi Island Beach ($ 23 CDN) for naturally dark pigmented lips.
Dior Contour Lip Liner in Grège
Photo Credit: www.shape.com
Make Up For Ever Aqua Lip Colour in 5C
Photo Credit: www.sephora.com
Nars Velvet Lip Liner in Mirihi Island Beach
Photo Credit: www.sephora.com
Shade
Pink has moved far beyond the frosted shades that were favoured by my aunties. Depending on your style and lip pigmentation there is a shade that matches your needs. A universal pink is a taupey-tinged Soft Pink Aqua Rouge from Make Up For Ever ($24 CDN) that sets as a long lasting soft matte shade that can be glossed up with the attached sparkly Diamond gloss.
For lighter lips, a cheeky, pink lemonade such as Givenchy Gloss Interdit Lilac Confession ($28 CDN) is ideal. It brightens the face and the juicy texture turns lips luscious in two swipes.
For darker lips, a pink that tinges on rosy is a perfect way to blend the lips into a romantic shade. Dior Addict Fluid Stick ($35 CDN) in Chic looks garden fresh yet mysterious, as if you are asking a lucky someone to get lost in your petals.
Make Up For Ever in Soft Pink Aqua Rouge
Photo Credit: www.sephora.com

Givenchy Gloss Interdit Lilac Confession
Photo Credit: www.sephora.com
Dior Addict Fluid Stick in Chic
Photo Credit: www.sephora.com
Conclusion
Pink is perfect not just for Valentine's Day but for every day, when you prepare your lips and pick a shade that works with your style and pigmentation.
Main Image Photo Credit: www.nobacks.com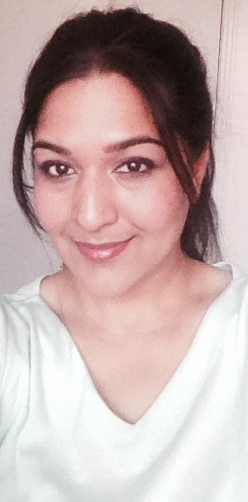 Author
Meena (@meenalaregina) always loved the idea of exploring the non-conventional idea of beauty. Having grown up as a pimply chubby teenager, she wanted to see the change in the world that best reflected your uniqueness as well. Her well-received collection of blogs where she tries on various beauty p...