Showbiz /
Must-See Hollywood Movies For May 2015
Must-See Hollywood Movies For May 2015
Showbiz May 14, 2015
This Month's Hollywood Box Office Releases You Need To Watch
In May, to moviegoers' delight, theatres usually offer up hunky actors playing DC or Marvel comic heroes. There are no typical superheroes in the following films, but there are standout characters that are just as tough. These characters will teach you a lot, like how to fight in extremely hot temperatures or how to overcome your stage fright. They can also help you find love in paradise or time-travel into the future. Yes, May is for the super hero, but now that term embodies so much more than tights and a cape.
photo: scontent-lga.xx.fbcdn.net
What
:
Mad Max: Fury Road
When
: May 15
Why:
Want to take the weirdest, coolest, craziest and hottest ride through the desert? Catch George Miller's
Mad Max" Fury Road
for the greatest thrill of the summer. Imperator Furiosa (played by chameleon Charlize Theron) is on a mission. As she drives a crew of beautiful captives to safety across the hot desert wasteland, a pack of wild War Boys follows close behind — trying to bring back the King's five wives. Her only hope to survive the journey is with the help of Max (Tom Hardy), who had been held captive and tortured by the king. Miller's ingenious creation of this post-apocalyptic world is complete with the most incredible scenes you'll ever see. Buckle up and get ready to ride.
photo: imdb.com
What:
Pitch Perfect 2
When
: May 15
Why:
Get ready to sing into your hairbrushes because the girls are back and ready to whip some vocal chords into shape. But first, they need to right some wrongs. "Fat Amy's" shenanigans and a previous wardrobe slip get the group suspended from competing in the a-capella circuit — leaving them feeling pretty defeated. So, what is a group of feisty songstresses to do? Enter the international competition, of course, which no American has ever won before.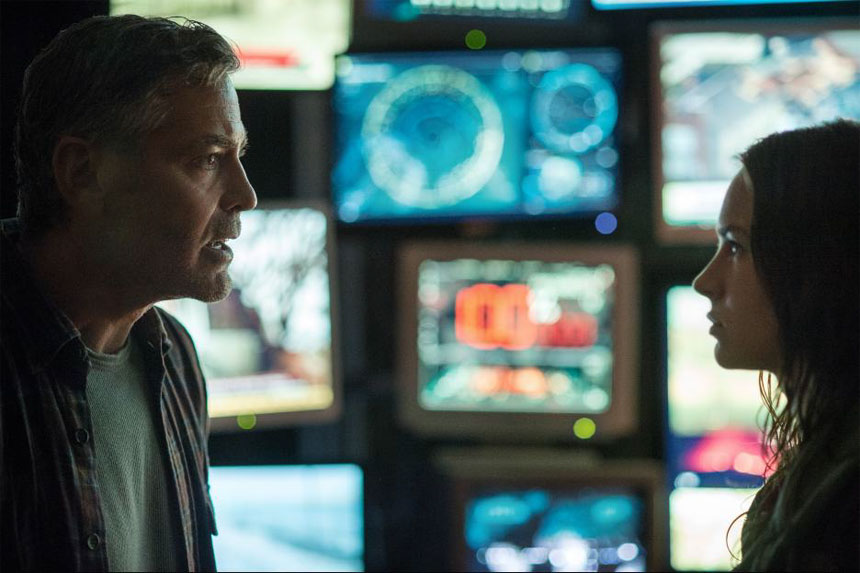 photo: tribute.ca
What:
Tomorrowland
When:
May 22
Why
: Do you want to change the future?
Tomorrowland
is a promising place where only the best and brightest reside — working together to help humankind prosper. When Casey Newton (Britt Robertson) discovers a pin that transports her to a place known as Tomorrowland, she begins to do more digging until she meets the cranky inventor Frank Walker (George Clooney). Casey is powerful, bright and young and the perfect candidate to help make a better world. Together, Walker and Casey work to unearth the secrets that exist in this foreign land.
photo: facebook.com
What:
Aloha
When:
May 29
Why
: Cameron Crowe is probably one of the best storytellers around. He's responsible for two cult favourites;
Jerry Maguire
and
Almost Famous
(which was autobiographical). Recently, he also created the ultra-cool rock documentary
Pearl Jam Twenty
. Crowe's work repeatedly encompasses themes of the unsung hero who eventually attains mass recognition. "The underdog can and will make it" seems to be his motto. Now Crowe is back with his latest —
Aloha
. Bradley Cooper, Emma Stone, Rachel McAdams, Bill Murray and Alec Baldwin star in this heartwarming story about love and loss — packaged in a cool cinematic style only achievable by the one and only Crowe.
Feature Image: tribute.ca