Beauty /
Your Skin Needs Help! Steps For The Right Summer Skincare Routine
Your Skin Needs Help! Steps For The Right Summer Skincare Routine
Beauty Jun 19, 2018
Summer is here and with it comes heat, air-conditioning and pronounced sun's rays which wreak havoc on all skin types and tones. I focus on product tweaks that you can make to your routine so that your beautiful skin emerges from summer, unscathed and luminous. Check out our steps for the right summer skincare routine. 
UNDERSTANDING THE SKINCARE PHILOSOPHY: 
Be Realistic: It is imperative to select products that are easy to use and enhance your skin, not make it look unrealistic. I  focus on getting a complexion that is fresh and clear, not something that looks like glass. The skin is the largest organ of the body, and it is a living, breathing thing that reflects your choices and DNA. It should not be scrubbed and picked because these aggressive touches will cause irritation.
Don't Forget Your Neck: Always remember that even though the neck is classified separately from the face, it is viewed as a package by the world.  Consequently, whatever treatments you do to the face should also be applied to the neck.  The skin on the neck is thin and likely to show the first signs of aging, therefore as you care for your eye contour, care for your neck.
Correct Application Is The Key:   The application is as important as the product.  As I mentioned previously, the skin should not be picked or scrubbed, rather it should be massaged only with freshly soap-washed hands during your morning and night time routines. By massage, I mean using a dab of cleansing product and then spreading it using circular motions all around the face and neck.  The circles should be broad, and the skin should not be pulled, as the latter encourages slackness.
Massaging Tips:  The massage should continue when you apply serums, creams and mists, except that how the products are massaged in the face versus the neck differ.  For the former, continue the wide circular motions and then for areas such as the nasal labial folds and eye contour , tap in the product using the middle finger.  For the latter, the key is to use upward strokes by holding your pointer finger flush against the neck and then gently passing the finger along the neck, as if you were shaving upwards.
And Finally … The end result with the massage is that your skin looks rosier because you have encouraged circulation and drainage.
SPECIAL CONSIDERATIONS
The traditional approach to skincare has been to classify your skin as dry, normal, combination or oily, and then you purchased a product. The categories have value but ingredients should also be considered because they determine if your skin becomes irritated. There is a green trend whereby people are reaching for products that are organic, or are at least paraben-free.  So I've also decided to include green alternatives along  with conventional ones.
CLEAN UP YOUR ROUTINE — MORNING AND NIGHT
Cleansing is the cornerstone of skincare, and when the temperatures rise, the formulations that we use should become lighter. Moreover, the cleanser we use in the morning should be lighter than the one we use at night. There is a school of thought that claims that using a cleanser in the morning is unnecessary as our faces only sweat, and that water will do the trick. I beg to differ because at night, our face not only produces sebum, it is also exposed to dust mites that inhabit the cleanest of pillowcases. The combination of these elements means that at the very least, a gentle cleansing is required to ensure that the complexion is refreshed and primed for make-up.
I found three excellent morning cleansers that truly perk up the complexion without stripping the face of its natural oils.  If your skin is dry and sensitive, try  Skinny & Co Calming Cleansing Balm, which is composed of 100% RAW Nutralock™ Coconut Oil, lavender oil, Roman chamomile oil, neroli and sage.
Aside from its obvious South Asian appeal in terms of ingredients, coconut oil is renowned for its gentle, healing impact on dry, sensitive skin. It is an important fruit in our culture and it can play an important role in your bathroom vanity.
For normal-to-combination skin, Beauty Counter, another green beauty company, has the frothy, and lightweight Rejuvenating Cleanser.  You only need a pea-sized dab of the product and it gently removes overnight sebum and other elements with a mix of chamomile, grape seed and rose oils, and cranberries.
For oily skin, gentle fruit acids such as those from papaya and micro-crystals, is found in the Vasanti's, vegan-friendly, and paraben-free product, Brighten Up! Enzymatic Face Rejuvenator  is ideal. It adds freshness and clarity to the skin. It also contains coconut and soothing aloe vera so that whiteheads are removed quickly and the surface is silky.
For the nightly routine, a slightly richer and more intense cleansing product is required because you are removing make-up, pollution and sweat.  I have found two products which remove the day's woes away with a few key strokes.
For dry-to-normal skin types, Charlotte Tilbury Multi-Miracle Glow is a translucent, baby pink gel that is smells of jasmine, an ubiquitous and much-loved flower in South Asia.  Its soft texture does not belie its strength.  After massaging the gel onto my dry skin, I was in awe of how it karate chopped with grace: sunscreen, primer, foundation, concealer, powder, full eye make-up, blush and lipstick.  All of my make-up dissipated  as I splashed my face with tepid water.
A great alternative for women with combination-to-oily skin is Laura Mercier Flawless Skin Purifying Cleansing Oil. It made short shrift of my full face of make-up and it did not clog the pores. The product is in an oil format but it is lightweight and leaves the skin refreshed and freed. It is excellent when you are in a rush to make it into yoga class and you have five minutes to change from executive to yogini.  Its efficiency and effectiveness are remarkable.
TRUTH (ABOUT) SERUM
A serum is a concentrated, thin, liquid that contains ingredients that are not designed to strictly moisturize, but rather to protect or address a particular skincare challenge. The products that are sold at beauty counters and pharmacies contain active ingredients but not at a medicinal level, therefore time (4-6 weeks) and daily discipline are required to see results.
Regardless of the level of humidity, the skin is assaulted by pollutants and every skin type and tone benefits from an anti-oxidant serum. Oxidation in skincare terms means that the skin loses electrons, and gains oxygen. The gain in oxygen triggers blackheads, as the whitehead has been exposed to oxygen. Another example is the skin ages, like an avocado turns brown or an apple shrivels. No skin type or tone is immune from the process of oxidation.
I am delighted to report that Caudalie, a skincare line whose inspiration and products are derived from grapes, has a lightweight, daytime serum called Vine[Activ] Glow Activating Anti-Wrinkle Serum. It is packed with hyaluronic acid which plumps the skin by retaining moisture, and vitamins such as E and C ester. The serum is lightweight and is absorbed quickly by skin.  It does not leave a greasy finish and makes an excellent cushion for further skincare products.
For many women of South Asian origin, hyperpigmentation is a daily battle. During summer, the battle is particularly fierce because  of increased sun exposure.  In addition to using sunscreen on a daily basis (365 days a year), a brightening serum such as L'Occitane Reine Blanche Brightening Serum is an excellent addition for women of all skin types and tones. It is clear, lightweight and sinks easily into the skin.  It adds instant lustre and with regular morning and nightly applications, the skin will look more even-toned and refreshed.
HYDRATION — THE STRUGGLE IS REAL
During the summer, there is a debate as to whether moisturizer is required. I believe that women with combination-to-oily skin can forego this step because between the serums, hydrating sunscreen and primer, the layer might be excessive and result in clogged pores. However for women with normal-to-dry skin, the assault of air-conditioning is real, and I found a fantastic night cream (that also works in the day) from Beauty Counter called Rejuvenating Night Cream. It contains shea butter, sweet almond oil, coconut alkanes, raspberry seed oil, amongst many other good-for-you ingredients. The cream itself is lightweight, almost verging on a gel-like texture.  It sinks into the skin and leaves a smooth surface.  This is a fantastic summer moisturizer!
Have you ever thought about your neck's moisture beyond a few courtesy pats to use the excess cream on your palms?  If not, please read on … the neck tends to sag, and with all of our smartphone use, we are always hunched over. The position not only ruins the posture, it creates the tell-tale crease in the middle of the neck. To combat an aging neck, I tried Clarins Extra-Firming  Wrinkle Control, Firming Day Cream.  It contains organic  origin ingredients such as desert date and leaf of life. I massaged in a dab on my neck, and loved how this feather light cream sunk in and left a soft, firmer surface.
EXFOLIATION — SETTLING THE DEBATE
Exfoliation is a fraught question because it does brighten the skin but the issue is — at what cost?
Exfoliators with "natural" grains create micro tears which can cause hyperpigmentation and if a liquid is too strong, dark patches develop. Conversely, if you forego exfoliation, you risk developing a dull complexion filled with dead skin cells.
I have found two alternatives that achieve the exfoliation and avoid the hassles. For women with normal-to-combination skin, Caudalie Glycolic Peel is a fantastic  alternative.  It is composed of glycolic acid and papaya, both of which are recognised as being effective in refining the skin's surface. I applied this creamy white masque all over my face and neck (after conducting a patch test on my jaw line for ten minutes), and relaxed for 15 minutes. I then splashed my face with tepid water and was amazed by the rosiness in my cheeks and the brightness in my skin.
For women with oily skin, Vasanti – Detox Nutrient Rich Purifying Cleanser is a great, non-granular alternative. It contains Grapeseed Extract and Inca Inchi, which declog pores and reveals a rejuvenated surface. This product, like the Brighten Up! Enzymatic Face Rejuvenator,  is also vegan-friendly and paraben-free.
BEHIND THE MASQUE AND THE MIST
Masques have been a strong trend, and with good reason, they offer another means to address specific skincare concerns and deliver ingredients in an intense manner within a short amount of time.  In the summer, no matter how dry the skin, blackheads tend to form and with the active social lives the skin can look tired.  I discovered a two-step technique to refresh the skin on a lazy Sunday afternoon,  that suits all skin types.  After cleansing my skin with freshly washed hands, I apply the Charlotte Tilbury Goddess Skin Clay Mask.  It is infused with Spanish clay and Sweet Almond oil which both cleanse and hydrate the skin.  This baby blush cream spreads evenly and dries after 10 minutes.
I then splash my face and neck with tepid water. My skin looks rosy and alive!  To seal it in, I then generously mist my face with Lierac Hydragenist Morning Moisturizing Mist.  It contains hyaluronic acid which plumps the skin and prepares me for the week.
PARTING SPLASHES
The most important element of skincare is to have realistic expectations. Skincare products work but you need to give them time and you should use them diligently. Moreover, always bear in mind  that when you work with carefully selected products they enhance your organ rather than make it look like an unrealistic social media trend.
The tweaks you make should be based on your skin type and tone. For example,  if your skin is dark and oily, a gentle, liquid exfoliator will help you achieve a luminous complexion without the micro tears.
It is important to understand that you do not need every product on the market to achieve a great complexion. There are many alternatives but depending on your skin type and tone, not to mention time and budgetary constraints, you can forego some products and still have a beautiful complexion.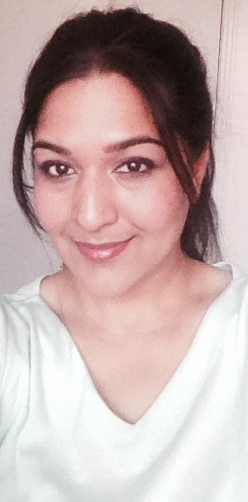 Author
Meena (@meenalaregina) always loved the idea of exploring the non-conventional idea of beauty. Having grown up as a pimply chubby teenager, she wanted to see the change in the world that best reflected your uniqueness as well. Her well-received collection of blogs where she tries on various beauty p...