Showbiz /
Five Times Aziz Ansari Stole The Show
Five Times Aziz Ansari Stole The Show
Showbiz Nov 06, 2017
Aziz Ansari leaves no stone unturned! He not only won an Emmy this year but also made it memorable with his hilarious acceptance speech. Here are five times Aziz Ansari has stolen the show. 
Last week, Aziz Ansari was honoured as the recipient of BAFTA LA's Charlie Chaplin Britannia Award for Excellence in Comedy. The comedian stole the show with a hilarious acceptance speech that had everyone laughing.
The Master of None creator gave a three-minute stand-up performance that included dishing on everything from the bad food to the awkward tribute reels — and John Lithgow.
Ansari said, "One thing I hate about honours is you can't accept them from home. This is true. I was in London, and I had to fly to LA from London to accept a f—ing British award! … I was like, 'Can I send a video? Can I accept that way?' They're like, 'Aziz, John Lithgow's gonna be—' Who cares! He probably hates his family and he's looking for an excuse to leave the house."
SNL Debut
The comedian made his Saturday Night Live debut earlier this year and knocked it out of the park. He was the first South Asian to host the show. He started with a monologue about Donald Trump, calling him the "Chris Brown of politics," and closed with a hopeful note, asking Trump to denounce white supremacy.
Our Favourite Master of None Episode
The second of season of Master of None premiered this year and was as hilarious as expected. One of our favourite episodes was the fourth, which tackled Tinder matching. Ansari and company do a great job capturing the way couples match on dating apps on this episode.
Winning the Emmy and Helping Make History
Last year, Ansari made history by becoming the first South Asian person ever to be nominated for a leading role in a television series for Master of None. This year, the comedian won the comedy writing Emmy, shared with co-writer Lena Waithe, the first black woman to win an Emmy for writing in a comedy series.
The After-Emmys Moment to Surprise Fans
How do you celebrate an Emmy win? You go all out. How did Ansari celebrate? He got a greasy burger at the LA In-N-Out — in a tux and holding his Emmy in hand, no less. One fan tweeted a photo with the comedian at the burger joint to mark the occasion.
That Time He Deleted the Internet Off His Phone
The comedian made a solid point in an interview with GQ Style. He said, "When I first took the browser off my phone, I'm like, 'How am I gonna look stuff up?' But most of the sh-t you look up, it's not stuff you need to know. All those websites you read while you're in a cab, you don't need to look at any of that stuff. It's better to just sit and be in your own head for a minute. I wanted to stop that thing where I get home and look at websites for an hour and a half, checking to see if there's a new thing. And read a book instead. I've been doing it for a couple months and it's worked. I'm reading, like, three books right now. I'm putting something in my mind. It feels so much better than just reading the Internet and not remembering anything."
Main Image Photo Credit: mashable.com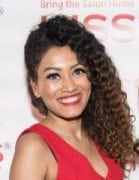 Author
Marriska (@marriska.fernandes) is an entertainment expert who has been creating celebrity, movies and pop culture content for digital outlets for over ten years. From reporting headline-grabbing celebrity news to reviewing movies to interviewing Hollywood and Bollywood's finest actors and industry...