Infuse your favourite fettuccine with some spicy island flavour with this easy and delicious recipe.

Preparing dinner should be quick and easy so that we are can enjoy what little time we have in the evening with our families, friends or significant others. But that doesn't mean we should have to sacrifice flavour or settle for an unhealthy meal.
That's why fettuccine alfredo is one of my go-tos for dinner: it's quick, it's easy and it's healthier than a takeaway meal from a burger joint or greasy fast food restaurant. But, let's face it, sometimes our go-to dishes can get tired, especially when we're always using the same recipes. That's why I decided to jazz up this, sometimes flat, pasta dish by stirring in a taste of the Caribbean using my favourite spicy and aromatic Jamaican jerk sauce.
This pasta dish is versatile and can be served hot or cold. It appeals to many palettes like the picky eater, the pasta-lover (such as myself) or the spicy food-lover in your life. More importantly, this recipe is simple to make, it requires only a few ingredients that you probably already have in your cupboard, and it makes for easy clean-up (a bonus on busy weeknights).
Makes 4 to 6 servings
Ingredients
A box of fettuccine pasta (use your preferred brand and type of pasta)
A jar of your preferred Alfredo sauce
8 to 10 small button mushrooms
1/2 an onion
1 teaspoon butter
1/2 cup to 1/3 cup of your preferred jerk seasoning (I use Grace Jamaican jerk seasoning: hot)
Salt (about 2 teaspoons)
Black pepper
Vegetable oil
Parmesan cheese
2 chicken breasts (optional)
Method
1. On medium heat, bring water to a boil in a large pot. Add pasta and salt to taste. Follow the directions on the box of pasta you choose and boil until al dente. This is important as the pasta will go through a bit more cooking when added to the sauce and you don't want to risk ending up with mushy pasta. Strain the pasta once it's finished boiling and set aside.
2. While your pasta is boiling, get started on the sauce. Clean and dice the mushrooms and the onion. On low heat, add 1 teaspoon of butter to a skillet, toss in the mushrooms and onions, and cook until soft.
3. Pour the jar of alfredo sauce into the skillet with the mushrooms and onions. Add about a half a cup or a third of a cup (depending on how spicy you want your dish to be) of jerk sauce to the alfredo mixture. Let the ingredients simmer for about 10 to 15 minutes on medium to low heat, which will allow the flavours to marry and the mushrooms to cook. Keep in mind that you need to keep stirring the sauce as needed to ensure that it does not stick to the bottom and start to burn. Once the sauce is heated all the way through, it's finished.
4. Add the pasta to the sauce and mix well to evenly coat the pasta.
5. Optional: If you would like to add chicken to the dish, cut the chicken breasts into cube-sized pieces and season the chicken with salt and pepper to taste. Add vegetable oil (or your preferred oil) to a skillet and pan-sear the chicken for about 8 to 10 minutes (or until cooked). Set aside the cooked chicken until needed, and then either stir the pieces into the pasta or serve on top.
6. Heap a healthy portion onto a plate, grab a fork, sprinkle on parmesan cheese and devour!
Newsletter Sign Up
Subscribe to our FREE newsletter for all of the latest news, articles, and videos delivered directly to your inbox each day!
ANOKHI UNCENSORED-->
Launching
September 24th, 2019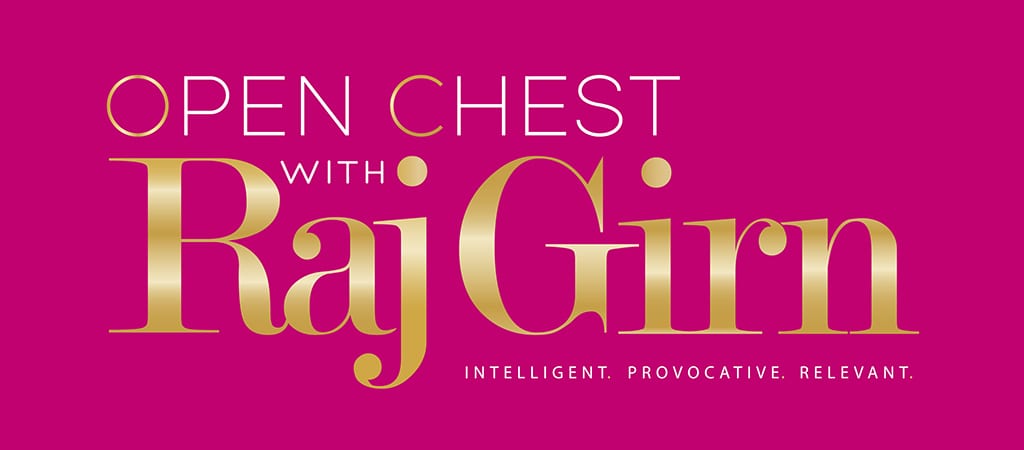 Weekly Celebrity Talk Show Airing