Beauty /
Spring Beauty Lines To Look Out For
Spring Beauty Lines To Look Out For
Beauty Mar 05, 2014

Being a self-confessed beauty aficionado, I had to find out which new beauty products are worth splurging on this year. Below outlines my list of some of my favorite beauty brands which are kicking off the spring season with a whole new line of products that are sure to make heads turn.
While some of these brands are new, creating a lot of buzz, others are established brands that are bringing some new and dynamic beauty lines to the forefront.
This British beauty brand always manages to make my list of top five beauty products every year as it brings back soft, clean and smooth skin and the lush fragrance is simply alluring. Just as the Flake Away Body Polish (worked wonders!) flew off the shelves, I'm expecting their new Sit Tight Intense XS to steal every lady's heart.
The new targeted skin firming body serum is created for the women who spend hours every day perched at their desks (guilty!).
This product will be seen on the shelves in April and I'll be there to get my hands on these.
Moroccanoil
The celebrity favorite Moroccanoil Hair Treatment brought back the oomph factor for every mane on the market and I had to use this product for my unmanageable, extremely frizzy hair. Of course, I saw instant flawless results.
Now, Morrocanoil has decided to conquer the body division with its new range of argan oil-infused skin products – Moroccanoil Body. Their new Body Butter is rich in vitamin, argan, shea and mango butters that locks in moisture, makes the skin velvety smooth and gives a heavenly scent.
I wanted to splurge on this product because, as promised, it did make my skin irresistibly silky and radiant.
For those who wish to add a dash of shine, the new Shimmering Body Oil will give you a run for your money.
I'm completely in love with this collection.

Moroccan Body Butter & Moroccan Shimmering Body Oil
Doesn't the very name of this brand sound tempting? Hard Candy Cosmetics brings every bit of pizzazz and glamor that might be missing from your everyday life. I tried their Baked Bronzer and Fox in a Box powder compact and it was all I needed to go from a professional to a party look.
The Take Me Out liners are available in several dynamic colors that will make the eyes your best feature. The cushiony lip gloss named All Glossed Up accentuates your pout and keeps the lips soft and smooth all day long.
Every now and then, you can bring out the wild, party girl in you with these fun cosmetics. Not to mention the trend setting nail colors like Itsy Glitzy and Glitterati.

All Glossed Up, Take Me Out Liner & Hard Candy Nailpolish
Lush Fresh Handmade Cosmetics
Lush has been known for being one of the most popular handmade cosmetics. I can personally say that the fragrance attached to their products is gloriously long lasting.
Making its rounds this year is the Jasmine and Henna Fluff Eaze Hair treatment which is just what women with uncontrollable and fluffy hair dream of. The hair mask contains olive oil which adds extra shine and is a great treatment for the scalp.
I've tried the R&B hair softener which was created to keep coarse hair in check with deeply moisturizing olive, avocado and coconut oils.
This collection will make you a proud owner of soft and perfumed locks. You can then say goodbye to crazy hair days forever. Sounds good, doesn't it?

R&B Hair Softener& Jasmine and Henna Fluff-Eaze
Cake Beauty
Recently, Canadian beauty brand Cake Beauty introduced their new Inca Oil Extraordinaire Collection; the brand's first-ever, oil-based product line.
The collection includes a Cleansing and Revitalizing Shower Oil and Rejuvenating Oil for the body, face and hair – yep, all in one. The collection promotes skin regeneration and long term hydration. This new line might just be the key to all your beauty problems.

Cake Beauty Inca Oil Extraordinaire Collection
Suffer from flaky scalp syndrome?
Bare Love Hair formulated with Oliolove™ Technology, brings back the life in your hair by offering your scalp a treatment that repairs flakiness dray patches and even split ends. It's a simple beauty regime that has been creating a bit of buzz around town. I guess it's time to join the gals for some fun hair makeovers, what say you?

Bare Love Hair


Featured Images:
barelovebeauty
ouchfashion
cakebeauty
lush
hardcandy
shop.nordstrom
soapandglory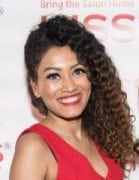 Author
Marriska (@marriska.fernandes) is an entertainment expert who has been creating celebrity, movies and pop culture content for digital outlets for over ten years. From reporting headline-grabbing celebrity news to reviewing movies to interviewing Hollywood and Bollywood's finest actors and industry...