Showbiz /
#NotAshamed: Lilly Singh And Other Celebs From Bollywood And Beyond Who Are Publicly Fighting For Their Own Mental Health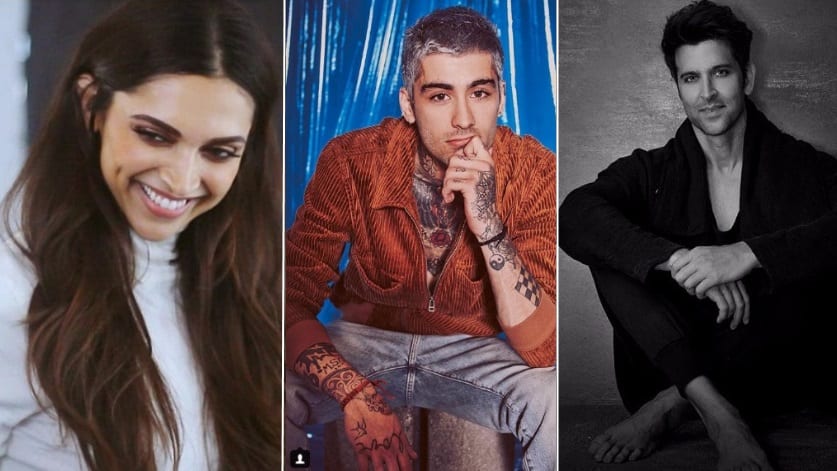 #NotAshamed: Lilly Singh And Other Celebs From Bollywood And Beyond Who Are Publicly Fighting For Their Own Mental Health
Showbiz Jan 10, 2019
Mental health should not be a taboo subject and we applaud Lilly Singh aka  IISuperwomanII for taking time out to address her mental health status. We take a look Lilly Singh and other celebs from Bollywood and beyond who are publicly fighting for their own mental health. 
Lilly Singh /IISuperwomanII
Canadian YouTuber Lilly Singh has announced that she will be taking a break from her YouTube channel IISuperwomanII, citing mental health. She said: "It makes creators believe that we have to pump out content consistently. Even at the cost of our life and our health, because if you don't, you become irrelevant." With 16 million subscribers, the Scarborough native has been pumping out daily content for her channel for the last 8 years, making an international name for herself. In a seven minute video, she spoke on the realities of being, "mentally, physically, emotionally and spiritually exhausted."
Deepika Padukone

She has long been vocal about her battle with depression. In a recent interview she noted, saying: "I thought it was stress, so I tried to distract myself by focusing on work, and surrounding myself with people, which helped for a while. But the nagging feeling didn't go away. My breath was shallow, I suffered from lack of concentration and I broke down often." She is strong supporter of mental health issues and started a foundation titled 'The Live, Love, Laugh Foundation,' which creates awareness about mental health issues in India and helps others undergoing depression.
Karan Johar
In a 2016 interview with Barkha Dutt for NDTV, Karan Johar revealed how he fought clinical depression. Johar said, "I have read people speaking openly about their depression. There was a phase in my life, when I was really depressed. When I went through that phase, I thought I am getting a cardiac arrest.  I felt it in middle of a meeting two and half years ago, after which I left the meeting in between saying I have something urgent to do and rushed to the doctor. He then said I am having an anxiety attack. I went to a psychologist post that. Then I realized that I had some internal issues to deal with, which got built up to such point that it resulted into anxiety."
Anushka Sharma
Anushka Sharma also shed light on issues that she was facing. She shared on Twitter: "I have anxiety. And I'm treating my anxiety. I'm on medication for my anxiety. Why am I saying this? Because it's a completely normal thing. It's a biological problem. In my family there have been cases of depression. More and more people should talk openly about it. There is nothing shameful about it or something to hide. If you had a constant stomach pain, wouldn't you go to the doctor? It's that simple. I want to make this my mission, to take any shame out of this, to educate people about this."
Zayn Malik
In an open letter, Zayn Malik also openly discussed how anxiety led him to pull out of concerts. He said: "My anxiety that has haunted me throughout the last few months around live performances has gotten the better of me… With the magnitude of the event, I have suffered the worst anxiety of my career."
Illeana D'Cruz
Ileana D'Cruz has publicly talked about her struggle with Body Dysmorphic Disorder, anxiety and depression. She revealed that the support from family and friends kept her going. She told Miss Malini, "I think it's important for everybody to get themselves checked—mental health is something that's very important. Anxiety has been a big problem for me, but I think my biggest struggle has been depression. For me, my depression doesn't revolve around my work, it revolves around me personally."
Hrithik Roshan

He spoke at the #EverydayHeroes campaign, spreading mental health awareness. He said: "I have been through my ups and downs. I have experienced depression and confusion. It's a normal thing and we should be very casual when we speak about it. I have experienced issues in my life. We all go through ups and downs in our lives. The ups and downs are important because we evolve through both of them. When you go through a down it is important to have a clarity of thought. Sometimes your brain takes over and it kinds of feeds you with unwanted thoughts. Feeds you with thoughts which are not aligned with what you want to do in life and that is the time you need an objective point of view or a third person to look at you and tell you that this is what has happened because you lose awareness at that time."
Main Image Photo Credit: www.instagram.com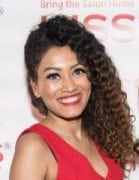 Author
Marriska (@marriska.fernandes) is an entertainment expert who has been creating celebrity, movies and pop culture content for digital outlets for over ten years. From reporting headline-grabbing celebrity news to reviewing movies to interviewing Hollywood and Bollywood's finest actors and industry...