You Need Excellent Bone Health To Dance To Your Favourite Bollywood Tunes
Culture & Lifestyle Sep 19, 2018
Yes you read that right. Not only do you need get your rhythm in order to bust those moves, you need excellent bone health to dance to your favourite Bollywood tunes!
One of my favourite things to do is search new Indian Pop starts on YouTube and mimic their dance moves. This week's favourite is Neha Kakkar, Ikka Singh, Dhvani Bhanushali's "Dilbar"! I love this song! The revamped version of this song from Sushmita Sen and Sanjay Kapoor's 1999 film Sirf Tum came out this summer and has 450 million views on YouTube and reached the third position on Billboard's Music chart. "Dilbar" is the first Hindi song to be make this list! Why am I talking about this? Because Bollywood songs come with serious dance moves. And in order to do those moves you need to have good bone health.
How Do Bones Make Our Body Work? 
Watching this video, I often consider the health of the artists, how they stay in shape and how their bodies move. Our bodies move because our muscles and bones work together; this is known as our musculoskeletal health. Our muscles pull on the joints on the bones, enabling us to move and dance and are connected by cord-like hard tissues called tendons. Keeping your bones healthy is important because bones provide structure, protect organs, anchor muscles and store calcium. Research on bone health is particularly important because as we move, dance and age our bones change, as we age our bones become thinner and weaker. Bone health refers to the maintenance of the structural integrity of the skeleton throughout our live – this is also known as bone mineral density and bone mass.
The Key Elements Of Bone Structure
So what exactly is bone? Bone is composed of organic, inorganic, and water components. The organic portion of a bone consists primarily of Type I collagen and non-collagen proteins, with small portions of bone cells, such as osteoclasts, osteoblasts, and osteocytes. The inorganic components of bone comprise mostly calcium and phosphate crystals in the form of hydroxyapatite.
Humans have two primary types of bone are Cortical and Trabecular bone. Cortical bone primarily functions to provide structure and protection, whereas trabecular bone has an active metabolic function resulting from its contact with bone marrow, blood vessels, and connective tissue.
Tracking Bone Growth As We Age  
Both both males and females peak bone health and bone mass happens in our 20s; meaning that half the amount of calcium we put in our bodies gets deposits over time. Skeletal growth is nearly complete by age 21 for males and females. The amount of peak bone mass achieved and the subsequent rate of bone loss are the key determinant of bone density later in life. For the over 40 crowd, falls are one of the most significant causes of morbidity and mortality, as we age we want to make sure our muscles are strong to protect our spines and bones from falls and fractures and as women near menopause bone health becomes more important.
Osteoporosis Can't Be Ignored
We want to be able to dance along to our favourite songs so the prevention of Osteoporosis is important to improve well-being and longevity. Osteoporosis is defined as a skeletal disorder characterized by compromised bone strength predisposing to an increased risk of fracture. Osteoporosis is asymptomatic until a fracture occurs, primary prevention is one of the most important strategies.
Here are three key ways to avoid Osteoporosis:
(1) Increase the calcium in your diet through food or a supplement, lack of calcium contributes to diminished bone density, early bone loss and an increased risk of fractures.
(2) Move, exercise or walk daily because sedentary behavior and low levels of physical activity increase your risk of many health complications. Being physically active decreases your risk of osteoporosis. Woman have a greater risk because we have less bone tissue than men.
(3) Our body needs Vitamin D to absorb the calcium from our food or supplements and as we age the daily calcium recommendation increases. Great sources of Vitamin D include oily fish, such as tuna and sardines and egg yolks and sunlight also contributes to the body's production of vitamin D. Ensuring bone health is all stages of our lives childhood, adolescence and adulthood is directly related to the quality of our lives.
So turn the music up and be the dance diva, but always remember, in order to tackle Bollywood, having excellent bone health can't be beat.
Main Image Photo Credit: https://naturalhealthcourses.com  
Newsletter Sign Up
Subscribe to our FREE newsletter for all of the latest news, buzz, blogs and radio shows, delivered directly to your inbox!
SHOW AIRING
LAST TUES: 6 PM PST / 9 PM EST
LAST WED: 2 PM GMT / 6:30 PM IST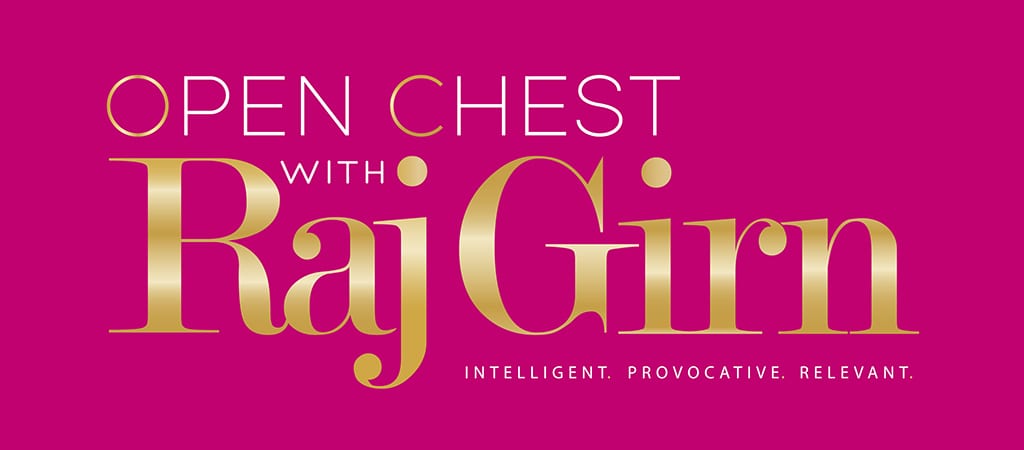 Weekly Celebrity Talk Show Airing