Yes, That Laptop Is Made Of Leather: Check Out Our October Tech Gadgets Here!
Culture & Lifestyle Oct 08, 2018
Fall is a great time for companies to release their latest gadgets. From the latest iPhone to HP's leather laptop and more, check out our October tech gadgets here!
Price: $999-$1449 USD
Features: The regular Xs has a 5.8" screen size and a resolution of 2436 by 1125‑pixels. The Xs Max has a 6.5" screen size and a resolution of 2688 by 1242 pixels. Both sizes run on an A12 Bionic chip and a next –generation neural engine. Both models are splash, dust, water and a fingerprint resistant. Camera options include a 7MP camera and dual 12MP cameras that shoot 4K videos. Plus the two models also offer batteries that will last up to 1.5 hours longer than the previous iPhone X model.
Price: $193.99-$218.99 USD
Features: This phone has a screen size of 6.26" and a resolution of 1080 by 2280 pixels. Camera options include a dual 12MP and 5MP main camera dual and another dual 20MP and 2MP selfie camera. Prices vary depending on the memory option chosen. Therefore, memory capabilities include 3GB RAM and 32GB of storage, or 4/6GB RAM and 64GB storage. Last but not least, the battery size is 4000mAh.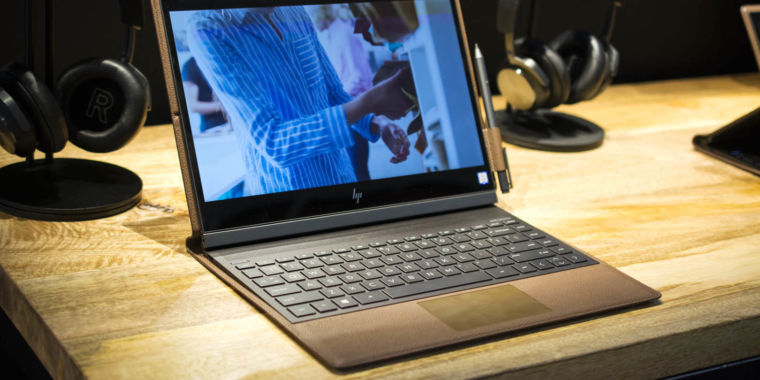 Price: $1300-$1500 USD
Features: What makes this 3.42lb laptop unique is that its internal design is made out of 100% genuine leather. The laptop's screen size is 13.3" and provides an energy efficient 4K display. The security is also very modern, with the front camera providing "Windows Hello" authentication. The laptop also includes a stylus and its battery will last for 18 hours. Processing power determines the price as the laptop runs on either an Core i5 or a Core i7 processor.
Main Image Photo Credit: www.wired.com
Author
Maresah (@sah_mare) our guest tech expert is a University of Toronto graduate with a double major in Political Science and English. She has an ever-present passion for journalism and she loves staying updated on all things tech. Maresah also loves karate, reading, running and sight-seeing. Check her...