Key Desi Food Your Kids Should Lunch On So They Can Stay Awake At School
Culture & Lifestyle Oct 03, 2018
School is in session! For many parents you will hear a sigh of relief that school has started, kids are back in their classrooms and the days have structure, less video games and more reading and connecting to the school subjects they love. For kids to be productive and learn, nothing matters more than their health and nutrition. Now that you have  a few weeks of the school year under your belt, now is the time to evaluate your kids lunches to see if they really are the proper source of energy and nutrition that's needed for to get through the school day! We've got key desi foods your kids should lunch on so they can stay awake at school! 
They Need Food To Help Them While Their Bodies Are Changing 
The increased concern over children's physical health, brain health and obesity has made parents more aware of their kids' diet. It's important to know that the nutritional needs for adults are different than the nutritional needs for kids. Healthy lunches and snacks lead to better brains and better bowels. Kids and adolescents also need foods that support healthy skin; these foods include lots of water. Blueberries and tomatoes for antioxidants, orange and yellow vegetables for vitamin A, Omega 3 fatty acids, and maybe a bag pumpkin seeds for zinc.
Hormone surges for pre-tweens, teens and teens can make them moody, trigger sugar cravings and cause skin breakouts. During major growth spurts, kids have increased caloric requirements and may seem insatiable. Girls can go from an average of 8 percent body fat to 21 percent body fat during puberty. And during puberty boys' bodies are building more muscle. So many changes are happening to your children which is why their health and nutrition is paramount.
Key Foods They Should Lunch On
Lunches should learn towards lower fat high protein foods and cooking these foods with high heat, is best. Beans/legumes and raw colourful vegetables work great in a lunch bag. When planning school lunches also consider the time of day the child will be eating and how much water content is in the foods.
Watermelon or peaches work well as both will stay cold in a lunch back and both have a high water content. Watermelon has significant levels of vitamins A, B6 and C, lots of lycopene, antioxidants and amino acid and potassium. One peach provides 6% of your daily vitamin A needs and 15% of daily vitamin C needs. A peach also contains 2% or more daily value of vitamins E and K, niacin, folate, iron, choline, potassium, magnesium, phosphorus, manganese, and copper.
Vegetables can be cooked the night before an added on brown rice and seasoned with herbs, balancing flavours and spices. Daal works over rice as it made with lentils and low in fatty oils and butter; lentil and chickpea-based dishes are high in fiber and protein, which will help your child feel fuller after lunch and less likely to snack on high sugar items before dinner.
Another one of my favourite lunch foods for kids is a kathi roll. Put your meat or tofu with potato on a skewer with a roti. Easy and simple, and balanced with a good carbohydrate and protein. These are similar to a western wraps but are made Indian style using roti or you can use paratha. You can also add a yogurt dip in a separate container for veggies or meats.
And No Energy Drinks!
I would  avoid sugar unnatural energy drinks. Sometimes can be tempting as there are endorsed by our favourite Bollywood stars and athletes and other big names and are marketed as a pick-me-up. But check the label, some have the same, if not more, sugar than soft drinks or pop. Tea-based beverages also are growing in popularity due to their antioxidant claims. Make sure you read the labels to make sure these tea based beverages are not loaded with sugar or caffeine or another unnatural energy supplement. You can also make tea at home, add organic natural honey and pour into a swell bottle; which will keep it cool or hot for 24 hours and the swell bottle is very light to carry.
Just as our adult nutritional habits affect the way we feel and the way we function; the best way to ensure your kids have the nutrition they need to be productive at school is to lead by example and encourage healthy eating habits at home, or to make health, wellness or fitness the focus of a family activity. Pick a new healthy food or create a new healthy habit – pick one that will fit into your lifestyle and see what a difference it can make. How about a family cooking night? Together prepare healthy, tasty, and culturally important foods and school lunches that appeal to the young ones.
Newsletter Sign Up
Subscribe to our FREE newsletter for all of the latest news, buzz, blogs and radio shows, delivered directly to your inbox!
SHOW AIRING
LAST TUES: 6 PM PST / 9 PM EST
LAST WED: 2 PM GMT / 6:30 PM IST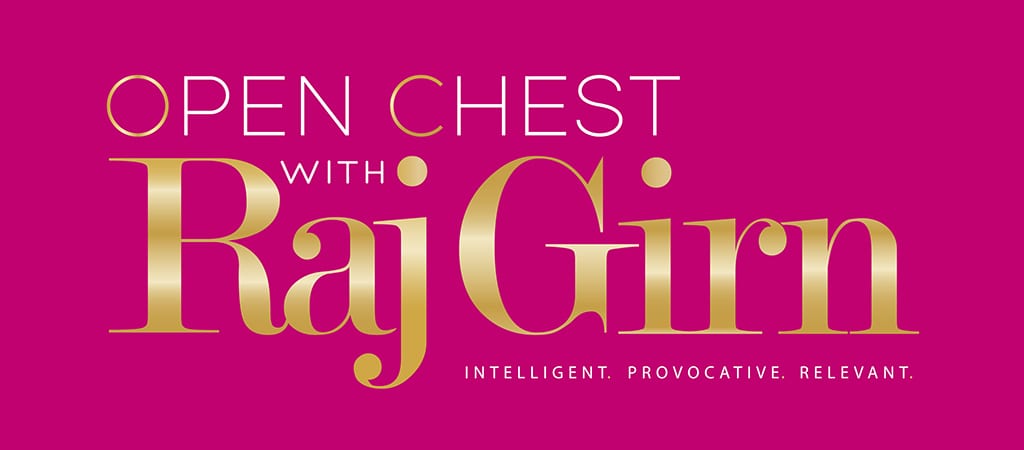 Weekly Celebrity Talk Show Airing