Showbiz /
This Ain't No Chick Flick: Viola Davis Headlines This Superb TIFF 2018 Heist Thriller "Widows"
This Ain't No Chick Flick: Viola Davis Headlines This Superb TIFF 2018 Heist Thriller "Widows"
Showbiz Nov 16, 2018
Film Review Alert! 12 Years a Slave director Steve McQueen returned to TIFF with a classy crowd-pleaser. Here's why you should check out Widows, a superb TIFF 2018 heist thriller headlined by the great Viola Davis.
Steve McQueen, a British visual artist turned director, has never strayed far from the art house. In his 2009 debut Hunger and his 2011 follow-up Shame (both starring his apparent muse Michael Fassbender), McQueen offered up intensely visceral films that were less concerned with plot than they were with tone and atmosphere, his camera lingering long on unforgettable images. Even McQueen's 2013 Oscar-nominee 12 Years a Slave, despite representing an undeniable step in a more conventional, prestige-ready direction, trafficked in those same sort of moments.
His fourth feature was naturally one of the most anticipated of TIFF 2018, yet on the surface, Widows seems to be a straight-up potboiler, a heist flick centred on the spouses (Viola Davis, Michelle Rodriguez and Elizabeth Debicki) of a Chicago stickup crew who, in the film's opening moments, are all gunned down by police in a job-gone-wrong. Expected to pay off a debt owed by their husbands, these women, strangers to one another, must band together to pull off the next robbery their men had planned — even though they've got no contacts or experience in the underworld.
Despite this foray into an undeniably trashier genre, the director's pedigree shines through, resulting in what's perhaps best described as a classy crowd-pleaser, in the vein of Michael Mann's Heat. Reports from TIFF screenings had audience members flat-out cheering at one particular climactic sequence (you'll know it when you see it), but critics still gushed over the director's edgy, enthralling mise-en-scéne.
Buoyed by a sharp, intelligent script McQueen co-wrote with Gone Girl author Gillian Flynn, this calibre of filmmaking applied to this type of story borders on subversive. The movie opens on a lingering shot of lead "Widow" Veronica (Davis) and her master thief husband Harry (Liam Neeson) lying in bed, locked in a long, messy, decidedly un-Hollywood kiss. Heist thrillers are inherently plot-driven, but McQueen is still focused on character, still determined to let moments breathe, to find the fascinating in the mundane.
It's an approach that invites and demands great performances, and the cast is certainly up for it. Fresh off an Oscar win for Fences, Davis anchors Widows with a nuanced, fierce, heartrending turn. "Widows" was no doubt a very deliberately chosen title — conjuring as it does both a grieving wife and a deadly force of nature. Davis embodies both to the hilt, mixing the definitions together in a rich emotional cocktail. Rodriguez and rising star Debicki (The Night Manager) just about match her, taking advantage of a film determined to give all of its characters their due. These are very different women — with different circumstances, personalities and marriages — but they all follow the same compelling path: grieving what they've lost while fighting to survive and ultimately realizing that the life they had before, the one they were clinging to, was far less than they deserved.
Neeson is dependably engaging as Veronica's husband, who continues to haunt her in a hundred different ways.
Also woven into the film is a side plot about a deeply entrenched alderman (Colin Farrell) battling to keep his seat in the wake of surprising opposition from a local gangster turned politician (Atlanta breakout Brian Tyree Henry), who also happens to be the guy our Widows need to pay back. In the mix as well are Robert Duvall as Farrell's racist relic of a father, who held the alderman post before him, and Get Out's Daniel Kaluuya as Henry's brother, who still serves as the enforcer for his criminal enterprise. (Did I mention this cast is freaking stacked?)
Kaluuya is a marvel of quiet malevolence, particularly in an early sequence where the hunt for his brother's stolen cash leads to a pair of inept drug dealers; here, McQueen's kinetic camerawork and Kaluuya's intensity combine for a uniquely thrilling introduction to a villain you can't take your eyes off of, even as you're loathe to see what he does next.
The battle for the alderman's seat certainly adds a layer of social relevance to the film, and, true to form, McQueen offers Farrell and Henry some great individual moments, but the overall election narrative gradually peters out, proving far less compelling than the central heist drama, with the contrast between the two becoming starker as the movie progresses.
On the whole, however, Widows is a wonder, offering a much richer, more intriguing sort of heist flick, owing to stellar performances, a smart script and a filmmaker in the midst of a compelling evolution.
Widows arrives in theatres Friday, November 16.
Main Image Photo Credit: www.tiff.net
Newsletter Sign Up
Subscribe to our FREE newsletter for all of the latest news, buzz, blogs and radio shows, delivered directly to your inbox!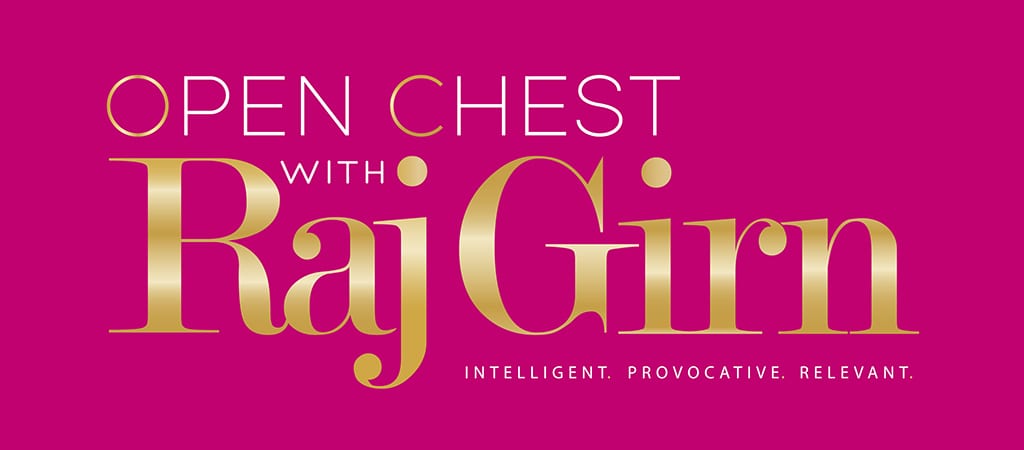 Monthly Celebrity Talk Show
Airing
Recent Shows