Showbiz /
She Wrote THAT? Our Must-Read List Of Celeb-Authored Books
She Wrote THAT? Our Must-Read List Of Celeb-Authored Books
Showbiz Mar 23, 2018
Celebrities are always a stone's throw away from penning their life's journey, and while some may be not be up your alley, these celebrity authors have impressed us with their wits, charm, humour and brutal honesty. Here's our must-read list of celeb-authored books. 
Why Not Me by Mindy Kaling
Mindy Kaling, actress, writer and producer (and a new mom!), gives a tell-all in her second laugh-out-loud book which brings together a collection of essays that we can relate to. From falling in love at work, to making new female friends in L.A. and getting dumped by them, to the fact that everyone has a place in Hollywood even if you're told otherwise. The comedian has made us laughed on screen and this book is simply an extension of her personality.
Bossypants by Tina Fey
You're no one until someone calls you bossy. That's the message Tina Fey wants you to know when you read her book Bossypants. Her autobiographical book encompasses her journey from her youth to her SNL days to her romance and deadly honeymoon. I've read this one more than once, it's funny, interesting and who doesn't like a life lesson or two?
Scrappy Little Nobody by Anna Kendrick
A number 1 New York Times bestseller, Scrappy Little Nobody is Pitch Perfect star Anna Kendrick's tell-all book as she reveals personal stories from her childhood to her teen and adult years.It's funny, and interesting read and makes you realize that acting to pay the bills is a tough industry when actors are starting out.
Mrs. Funny Bones by Twinkle Khanna
We could go on listening to Twinkle Khanna. Her opinions, sometimes at the expense of others, are hilarious, accurate and thought-provoking. She's brutally honest and that's why we love her. In her debut book Mrs. Funny Bones she tackles her life, the role of women, relationships with mothers-in-law, Karva Chauth and more. It's downright hilarious and typical Twinkle-material.
Cravings: Recipes for All the Food You Want to Eat by Chrissy Teigen
She's a social media rockstar. She knows how to shut down peeps and perps and isn't afraid to share her wild food cravings or show her stretch marks after giving birth. Chrissy Teigen is as real as a celeb gets, This cookbook teaches foodies and non-foodies how to whip up delicious recipes for date night, girls night, diet night. As if. This book is still popular with the ladies and packed with wit and charm.
Modern Romance by Aziz Ansari
Technology has made dating difficult. Scratch that. It's impossible. Texting, emojis, dating apps and the list goes on. Master of None star Aziz Ansari takes it to the pages to voice his take on today's dating scene with the help of NYU sociologist Eric Klinenberg as they embark on a research project. The results are interesting and no, it's not a self-help book to dating, just a hilarious insight into the #foreversingle life.
How to be a Bawse: A Guide to Conquering Life by Lilly Singh

YouTube star and ANOKHI Award recipient  Lilly Singh gives you her rules to how she took the world by storm as SuperwomanII — the name she is often recognized by. She uses her bold voice and personality to give us lessons to success. No, there's no two-step secret to success, just a few tricks to get you in the game.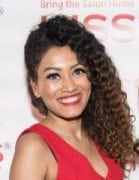 Author
Marriska (@marriska.fernandes) is an entertainment expert who has been creating celebrity, movies and pop culture content for digital outlets for over ten years. From reporting headline-grabbing celebrity news to reviewing movies to interviewing Hollywood and Bollywood's finest actors and industry...