Beauty /
Anti-Freeze! The Best Beauty Products For Winter
Anti-Freeze! The Best Beauty Products For Winter
Beauty Jan 11, 2016

Embrace the sub-zero temps with these key beauty products.
With harsh weather playing an unwelcome guest, you have to make sure to drink plenty of fluids and give your skin some extra TLC. Here are my top suggestions to keep your skin smooth, soft and hydrated during the cold days. From body butters to hand creams, here's the crème of the crop. Cold war, be gone!
Moroccanoil's Body Butter Fleur De Rose ($56 CDN) is rich with argan oil and mango butters to lock in moisture and make sure your skin is far from hydrated. The thick butter is intense and is perfect for those who suffer from extremely dry skin. The rose scent is, well, a welcome bonus.
Moroccanoil Body Butter Fleur De Rose
Photo credit: www.moroccanoil.com
The Body Shop's new Spa of the World Collection has me drooling all winter long. The Dead Sea Salt Scrub ($30 CDN) is made of coarse crystals that stimulate the skin as you gently massage the surface. You'll feel the results after just one wash. It's an intense treatment for the cold days that leaves your skin itchy and coarse.
The Body Shop Dead Sea Salt Scrub
Photo Credit: www.thebodyshop.ca
What do you think about sugar and strawberries? Sounds delicious? Those are the ingredients in the Fresh Sugar Face Polish ($72 CDN). It dissolves dead skin cells and replenishes the skin so flaky skin isn't a problem anymore. I also combine this with the Fresh Sugar Lip Polish ($28 CDN) which is an exfoliation treatment for the lips and one of my must-haves during winter.
Fresh Sugar Face Polish and Fresh Sugar Lip Polish
Photo Credit: www.sephora.ca
During the winter months, lips get cracked and you have to apply a soothing moisturizer to keep the lips from drying. In addition to exfoliation, Burt's Bees Tinted Lip Balm ($7.99 CDN) will condition the lips with the botanical waxes.
Burt's Bees Tinted Lip Balm
Photo Credit: www.burtsbees.ca
Philosophy's Cleanse, Refine and Renew Kit ($89 CDN) is my go-to regimen this winter. This kit has the most essential products you need on any given day. It includes the Purity Made Simple facial cleanser which not only removes all kinds of makeup but gently washes the face leaving it very smooth and supple. The Renewed Hope In A Jar moisturizer is a light-weight formula that leaves skin hydrated all day. And rounding out this trio is the Microdelivery Peel which includes the Resurfacing Crystals and Gel. This weekly peel makes sure the skin gets the exfoliation to open pores and renew the skin from deep within.
Philosophy Cleanse, Refine and Renew Kit
Photo Credit: www.sephora.ca
The Mary Kay Limited-Edition Skinvigorate Cleansing Brush ($60 CDN) is a gentle cleanser that I use every day to remove makeup and any other residue. This 30-second regimen makes all the difference and can be used throughout the year.
Mary Kay Limited-Edition Skinvigorate Cleansing Brush
Photo Credit: www.marykay.ca

If you want to give your skin the added layer of hydration, I would suggest a toner after cleansing the skin. The Pai Lotus and Orange Blossom BioAffinity Tonic ($60 CDN) contains lotus root water which hydrates dry skin and calms visible redness. There is a refreshing sensation after you spritz this on and you can keep using this while sitting at your desk throughout the day.

Pai Lotus and Orange Blossom BioAffinity Tonic
Photo Credit: www.usa.paiskincare.com

Newsletter Sign Up
Subscribe to our FREE newsletter for all of the latest news, articles, and videos delivered directly to your inbox each day!
ANOKHI UNCENSORED-->
Launching
September 24th, 2019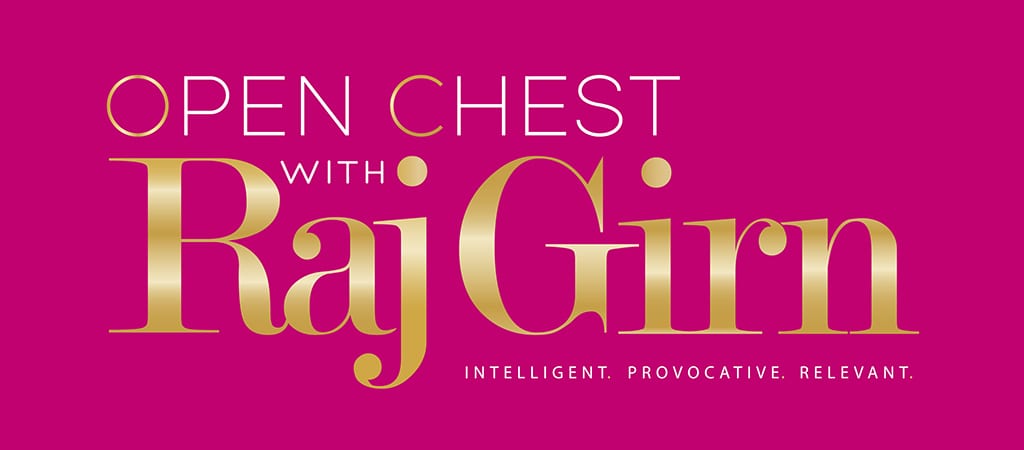 Weekly Celebrity Talk Show Airing