The Latest On India's IRS Call Center Tax Scandal: Over $1 Million US Stolen!
Culture & Lifestyle Oct 09, 2016

Police say this is an ongoing investigation and are co-operating with U.S. authorities.
Earlier this week police raided several call centers and over 70 call center workers were arrested for their roles in tax-related scams involving millions of dollars from American tax payers. The arrested are being charged with extortion, impersonation and information technology crimes.
The call center workers called over thousands of Americans, posing as U.S. tax collectors and demanded immediate payment or will be reported to the authorities, threatened with jail-time and deportation.
Using voice over internet protocol (VOIP) technology, the call centres in India were able to trick the recipient into believing the calls came from the Internal Revenue Service through caller ID.
Param Bir Singh, police commissioner of Thane, India, told the Economic Times, "In one case, one of the victims shelled out $60,000 US just to escape a so-called raid on his house by taxmen."
So far $1.4 million US were collected by scammers.
Photo Credit: www.packetworks.net
Methods such as cash, MoneyGram and Walmart-2-Walmart were used for payment, which are difficult to trace. iTunes gift cards were also a form of payment demanded by the scammers. According to the United States Treasury Inspector General for Tax Administration (TIGTA), it is reported that at least 328 people paid over $1.4 million US to the scammers using iTunes gift cards as of midyear.
Over 750 call center workers are being questioned in this ongoing investigation. Over hundreds of equipment, hard drives and servers were seized and Singh said that the Indian police department is fully cooperating with the U.S. authorities to investigate the tax scams carried out by several call centers in India.
John Koskinen, the commissioner at the IRS, said in a statement published earlier this year: "Taxpayers across the nation face a deluge of these aggressive phone scams. We continue to say if you are surprised to be hearing from us, then you're not hearing from us."
Main Image Photo Credit: www.wsj.com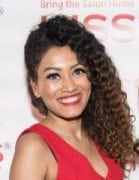 Author
Marriska (@marriska.fernandes) is an entertainment expert who has been creating celebrity, movies and pop culture content for digital outlets for over ten years. From reporting headline-grabbing celebrity news to reviewing movies to interviewing Hollywood and Bollywood's finest actors and industry...