DIY How To Make Cool Diyas For Diwali
Culture & Lifestyle Oct 10, 2016

Celebrate Diwali and bring in the festive cheer with your own do it yourself Diwali diyas.
It's great to buy your diyas (oil lamps) to celebrate Diwali, but it's also fun to make your own too. Making your own diyas is a great way to get the entire family involved in your Diwali celebrations and to include the kids in some DIY fun.
Here's a quick and easy recipe to make your own Diwali diyas. Try it out and tell us what you think.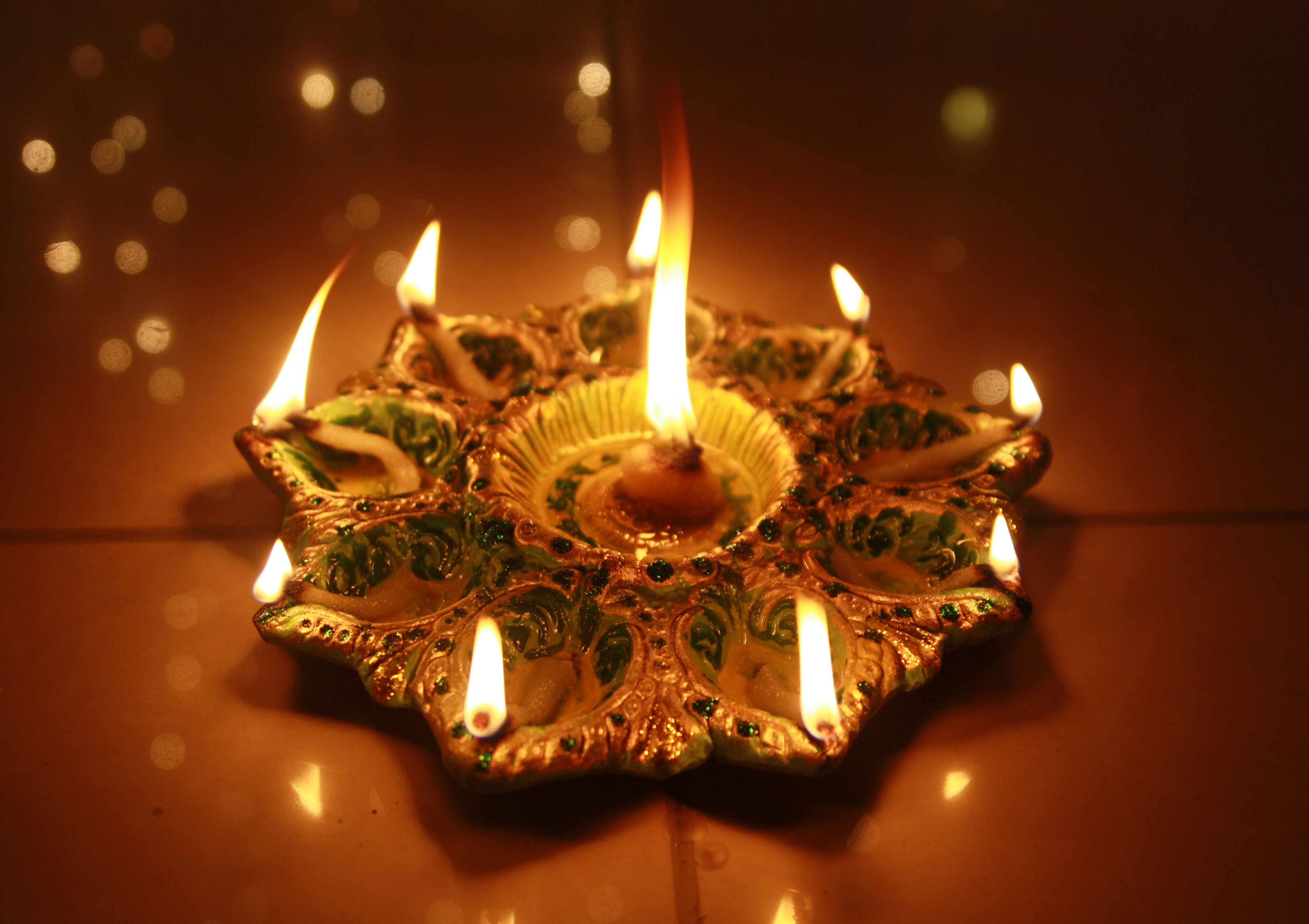 Traditional and elaborate Diwali diyas.
Photo Credit: www.whatscookingmom.in

Ingredients for Making Diyas
1/2 cup of wheat flour
1/4 cup of vegetable oil
Water (as needed to create your dough)
Cotton wicks (you can buy these pre-prepared at any craft store)
Tools for Decorating Your Diyas
Fabric paints, a selection of colours is best for variety
Beads and mirrors or any other decorative items of your choice
Bottle of glue
Paint brushes
Directions
1. Add all ingredients into a bowl and knead into a dough.
2. Divide the dough into three parts and shape them into diyas.
3. Pinch the top of the diyas to create a resting place for your cotton wick.
4. Grease a baking pan and bake at 200C degrees for 15 to 20 minutes.
5. When the dough has hardened, take the diyas out of the oven. Let them cool.
Once your diyas are cool, it's time to decorate them. Use the fabric paint to create neat patterns or simply paint to a solid colour of your choosing. Add beads, mirrors and other decorative items with glue to give your diya that
oomph
factor.
There you have it . . . everything you need to know to make your own Diwali diyas at home. Happy Diwali!
Author
Daniel is the Digital Media Manager for ANOKHI MEDIA and the host for ANOKHI's entertainment channel, PULSE TV. As part of the dream team, Daniel manages all multiple channels under ANOKHI's portfolio, while also training new on-air talent, and showing budding p...