Culture & Lifestyle /
Curry In A Hurry! From Continent To Continent We Taste Different Curries Of The World
Curry In A Hurry! From Continent To Continent We Taste Different Curries Of The World
Culture & Lifestyle Apr 02, 2018
Food has an amazing ability to bring people together and through years of travel and recipe sharing a handful of foods have earned international status. Curry is one of those foods that has touched just about every continent and has varieties to match the populations its touched. So buckle up as we bounce around the map to look at the different curries of the world.
Northern India
With a heavy Moghul influence, the food in this region will include a lot of dairy such as milk, paneer, yoghurt and ghee. Famously known for its Korma, this curry dish is made with either coconut milk or yogurt and has hints of other spices, and nuts like cashews or almonds.
Western India
Home to the Portuguese port town of Goa, Goan curry is a unique blend of Indian and Portuguese flavours. Featuring hints of vinegar and using more beef and pork, Goa created its own distinct dishes. Known for Vindaloo, this curry dish uses coconut milk or paste and is typically fish, which gives the dish a very coastal and fresh flavour. This flavour profile is also a staple of another huge region of western India, Maharashtra.
Western India also houses the region of Gujarat, whose cuisine is not heavily spiced and is usually veggie based. The dryness of the region may have made for a lighter spice palate, but you can always find meals served with lots of chutneys and other pickled vegetables.
Southern India
Kerala, aka the home of the spices, and one of India's biggest southern regions, is home to two vastly different types of curries, southern India curry is either very dry or with lots of thin gravy. Different from northern India, the curries feature tomatoes and tamarind rather than creams and coconut milk. Rasam curry are very soup like and thin and Sambar curries are slightly thicker. Kootu curries have a creamier texture but are thickened using lentils.
Southeast Asia
Sri Lanka, Malaysia, Indonesia, Thailand, and Singapore all follow a very similar spice blend: onion, garlic, ginger root, cumin, chilli, coriander, turmeric, cinnamon plus depending on what type of curry, the addition of coconut milk, or tomatoes, a dash of fish sauce, or sprinkle of sugar, but one thing ties all these curries together and that is the addition of something acidic. Whether it's a splash of vinegar or adding lime leaves or a fresh splash of lime upon finishing, some acidic sets these types of curries apart of the curries is India. Kottu roti: a Sri Lankan street food, this is how you enjoy curry and roti on the go and with a fork. Sliced and diced up roti is fried up with some curry and vegetables until it's dry.
Africa
Similarly to India, Africa is home to a variety of curries depending on where you visit. Very similar to south India and south East Asian curries, the curries in Africa and rich in spices and the vegetables used. One noteworthy dish is a vegetarian curry dish that features peanut butter – the African Vegetarian Peanut Curry. Thick and hearty, this curry is a balanced meal for anyone to enjoy.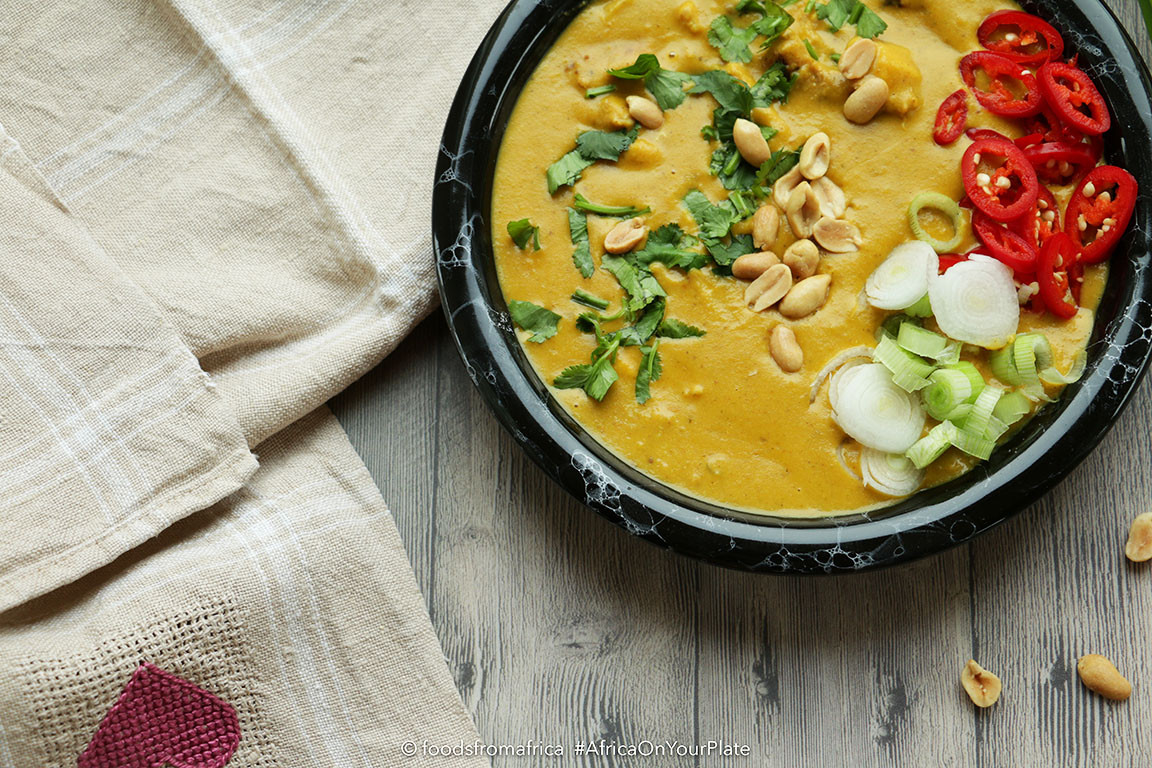 West Indies
Curry chicken or chicken curry, whichever way you say it it's a staple of the West Indian cuisine. The Garam Masala and curry powder ratio is about the same for curry across the West Indian countries and you can find them cooked up with chicken, goat, duck, chick peas, and a variety of other meats. Doubles: a Trinidadian staple, doubles (its always plural even if it's just one) is when a heaping spoon of chick pea curry is sandwiched between two bara (which is a chick pea flour based fried bread), and then finished with pepper sauce and tamarind sauce.
Now with all the curries you can handle, you can fearlessly whet your appetite for various incarnations of this classic cultural cuisine. No passport required!
Main Image Photo Credit: Sri Lanka Cocohut
Author
Cultivating a life she loves, Geeta (@geets.suites) is chasing all her passions, including her love for home décor. As a brand new home owner, her current journey has launched her further into that world - check out her Instagram @geets.suites for tidbits of her story and other decorating pieces. A...