Need to reign in your carb intake? This cauliflower rice recipe is perfect for you! 
Snow has melted and spring is here. We all know what comes next; that's right, Bikini season! If you are watching your calories but still need that carb fix, here is a recipe that you will absolutely adore: our cauliflower rice recipe!  Faux carbs are fast becoming this year's hot trend and cauliflower rice is the perfect introduction to grain alternatives.
All you need is a grater or food processor to knock up rice-like pieces, which can then be microwaved in a flash, pan-fried in moments or roasted to create a light, fluffy portion that will have the most ardent carb monsters asking for seconds.
You can experiment with flavours and veggies that you like but here is one recipe which I love! Enjoy.
Ingredients
1 cauliflower florets – (pulsed for about 2 to 3 minutes in food processor to resemble rice-like texture)
2 tablespoons reduced sodium soy sauce
1 tablespoon oyster sauce
Red chilli flakes, to taste
2 tablespoons olive oil
2 cloves garlic, minced
1 tablespoon ginger, freshly grated
2 eggs, beaten
1 onion, chopped small
6 ounces broccoli florets, chopped
1/2 cup frozen vegetables
1/2 cup frozen peas
2 green onions, thinly sliced
Salt and pepper to taste
Method
In a small bowl, whisk together soy sauce, oyster sauce and ginger; set aside.
Heat 2 tablespoons of olive oil in a large skillet over medium high heat. Add red chili flakes, garlic and onion to the skillet, and cook, stirring often, until onions have become translucent, about 3 to 4 minutes.
Stir in broccoli, frozen veggies, frozen peas and cook, stirring constantly, until vegetables are tender-crisp, about 3 to 4 minutes.
Make a well in the middle of this mixture and add the eggs and mix to make scrambled eggs. Combine the eggs with the veggies.
Stir in cauliflower, green onions and the soy sauce mixture. Mix and cook, stirring constantly, until heated through and the cauliflower is tender, about 3 to 4 minutes.
Salt and pepper the dish to your taste.
Serve immediately and the best part about this "rice" dish is that you can eat as much as you want!
Main Image Photo Credit: www.foodnetwork.com
Newsletter Sign Up
Subscribe to our FREE newsletter for all of the latest news, articles, and videos delivered directly to your inbox each day!
ANOKHI UNCENSORED-->
Launching
September 24th, 2019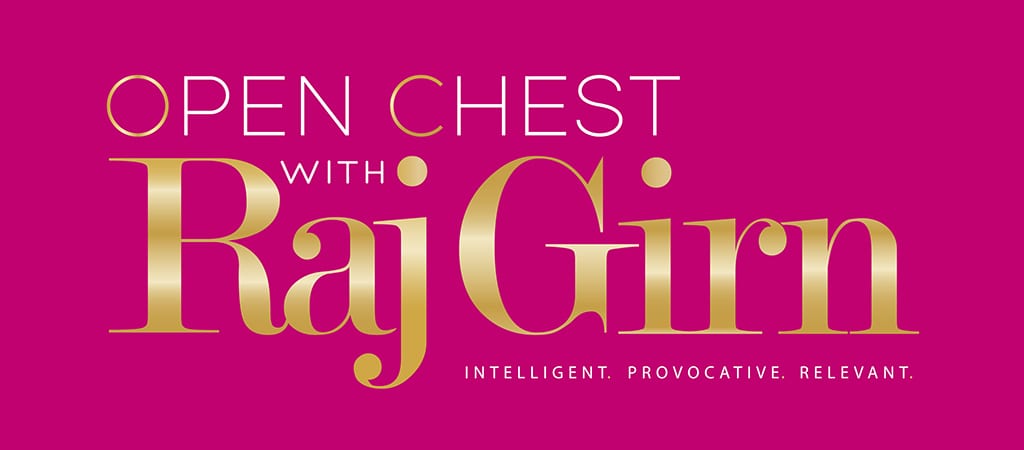 Weekly Celebrity Talk Show Airing