Work Life /
Tech Comparison: The Sony Xperia Z4 Tablet Versus the Lenovo Tab 2 A8 Tablet
Tech Comparison: The Sony Xperia Z4 Tablet Versus the Lenovo Tab 2 A8 Tablet
Work Life Jun 10, 2015
Anyone purchasing a new tablet knows how challenging this can be. Well we've gathered the facts for you and bring you a detailed comparison of two tablets released this month.
Sony Xperia Z4 Tablet


This tablet is expected to cost Rs 38,700 to Rs 45,600and will be released on June 29th . Reviews for this tablet have been positive. It weighs only 392 g and is only 6.1 mm thick. The material used to build the tablet is a polycarbonate that is durable and stylish. Plus, the waterproof feature ensures things like the headphone jack are well protected. Reviews have rave about the screen display, noting that the resolution is exceptional for viewing just about anything. The camera has excellent features and produces vivid images and videos. Negative reviews highlighted the camera's inability to handle lower light situations and a lack of integrated flash.
The expected price of this tablet in India is RS 7,990 to Rs 11,096. The wi-fi model will be the more expensive one. The tablet is powerful as the 64-bit version allows an increase in memory capabilities which will support a variety of activities and apps with additional security features.
The tablet's thin 8.9-mm design and light weight (360 g) are noteworthy exterior features. Available in pearl white, midnight blue, ebony and neon pink, there's a colour to suit everyone. Using plastic as the main exterior material, it's also very durable. Internal features like the display have been described as average. However, the audio quality, powered by Dolby Atmos audio technology, is described as a must-have for music enthusiasts.
Major Features Compared: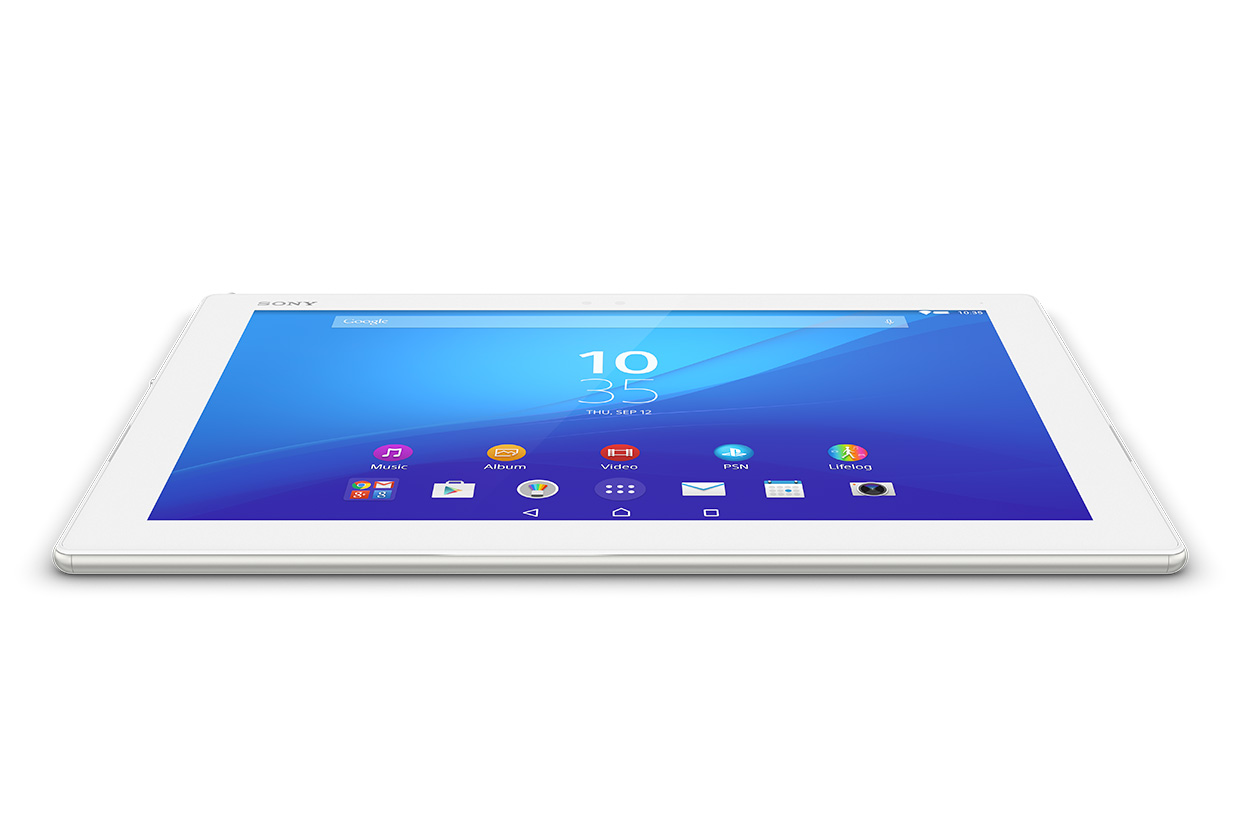 Size
Battery Life
Processor
Memory /Storage
Camera
Display
Sound
Sony Xperia Z4 Tablet
10.1 inches
6,000 mAh
2 GHz Qualcomm Snapdragon 810 processor
1 GB RAM, 32 GB microSD storage
8.1 MP camera + 5.1 MP front camera
2,560 x 1600 pixels
Sony 3D surround
sound technology + sound improvement software
Lenovo Tab 2 A8 Tablet
8 inches
4,290 mAh
MediaTek 64-bit quad-core processor
3 GB RAM, 32 FB memory, 128 GB microSD storage
5 MP camera + 2 MP second camera
720 x 1,280 pixels
Dolby Atmos
If you're looking for a more affordable tablet, the Lenovo Tab 2 A8 seems to be the better choice. It is smaller than the Sony Xperia Z4 tablet and it has larger memory and storage capabilities. However, if cost is not a factor, the Sony Xperia Z4 tablet is a better choice, due to its waterproof exterior, longer battery life, detailed camera features and higher display resolution.

Photo Credits: AndroidOS.in (Sony tablet); Tech Merry (Sony Tablet); AndroidOS.in (Lenovo tablet); Notebook Check (Sony Tablet); AndroidCentral (Lenovo tablet).
Author
Maresah (@sah_mare) our guest tech expert is a University of Toronto graduate with a double major in Political Science and English. She has an ever-present passion for journalism and she loves staying updated on all things tech. Maresah also loves karate, reading, running and sight-seeing. Check her...