Tech Gadgets For May 2015
Work Life May 04, 2015

The Transition from the End of April to the Beginning of May Has Revealed Some of the Most Impressive Gadgets of the Year.
The list below shares a few of the latest exciting tech gadget releases.
This striking design features chic stainless steel to prevent water and dust damage.
Other features include: 10-day battery life from a 123mAh battery, a 128 x 128 pixel touchscreen, a processor that conserves power and Kood technology, which improves fitness activities by monitoring your heart rate and calorie burn.
This watch also monitors your emotional well-being by tracking your sleep and activity schedule.
The Asus VivoWatch's price is currently set for $150 US
Currently, the Apple Watch is limited to certain global regions. But analysts have predicted that June and July will mark the release for the Apple Watch in India.
The Apple Watch's exterior features a sleek, indestructible screen protected by sapphire crystal with a 1.5 inch or 1.7 inch screen.
The Apple Watch also includes Siri and sensors to track fitness and health. The watch features various apps like Mail, Messages, Maps, Weather, Photos, Clock, Stocks, Music, Passbook and a feature that allows you to use your iPhone's camera in conjunction with the watch.
The Apple Watch price varies from $699 to $1,459 CDN.
Some features of the new Samsung Galaxy tab include a 9.7 inch screen, 7.5 mm thinness and a lightweight 449 grams. The device runs on Android 5.0 Lollipop and also has a resolution of 1024 x 768, a 1.2 GHz quad-core Qualcomm Snapdragon 410 processor, 1.5GB of RAM and 16GB–32GB of storage, a 2MP front camera, a 5MP rear camera, stereo speakers, 12-hour battery life and sensors including an accelerometer.

The starting price for this tablet is $299 US.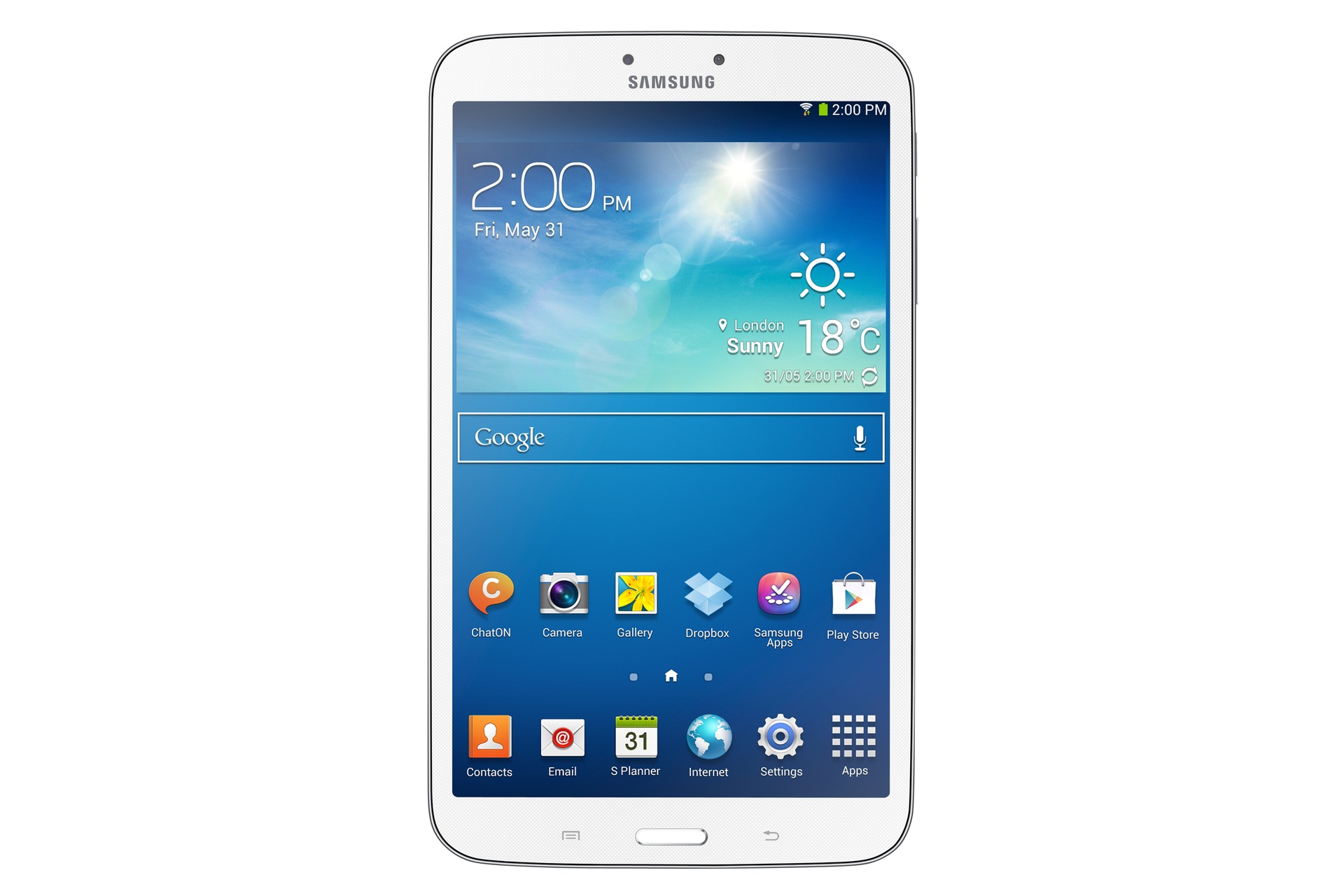 The specs for the A 8.0 are similar to the Samsung Galaxy Tab A 9.7. However, this tablet offers a cheaper price of $229 US due to its smaller screen size of 8 inches.


The Surface 3 includes a 10.8 inch screen, a light weight of 622 grams and a thin size of 8.7mm. The tablet has 1920 x 1280 resolution, Windows 8.1, 2GB or 4GB of RAM, 64GB or 128GB of storage, a 64-bit quad-core 14 nm 1.6 to 2.4 GHz Intel Atom x7-Z8700 processor, a 3.5MP front camera and a 8MP rear camera as well as various sensors like an accelerometer.

The Surface 3 sells for $499 or $599 US, depending on the model.
Lenovo's A10-70 offers a 10.1-inch screen, 1920 x 1200 resolution, 2GB RAM and a 64-bit 1.5 GHz quad-core MediaTek MT8165 processor, 16GB–64GB of storage, an 8MP rear camera and a 5MP front camera.

This new tablet's price is $199 US.

The A7-30 is the cheapest tablet on our hit list so far, with a price of $99 US.

This device offers less impressive specs than the other Lenovo tablet we discussed. However, this model has a convenient 7 inch screen, making it readily portable.



Image credits in order of appearance:
forbes.com, cdn.phonearena.com, ytimg.com, smartmobile4y.com,samsung.com,
dri1.img.digitalrivercontent.net, cdn.phonearena.com, androidheadlines.com

Author
Maresah (@sah_mare) our guest tech expert is a University of Toronto graduate with a double major in Political Science and English. She has an ever-present passion for journalism and she loves staying updated on all things tech. Maresah also loves karate, reading, running and sight-seeing. Check her...