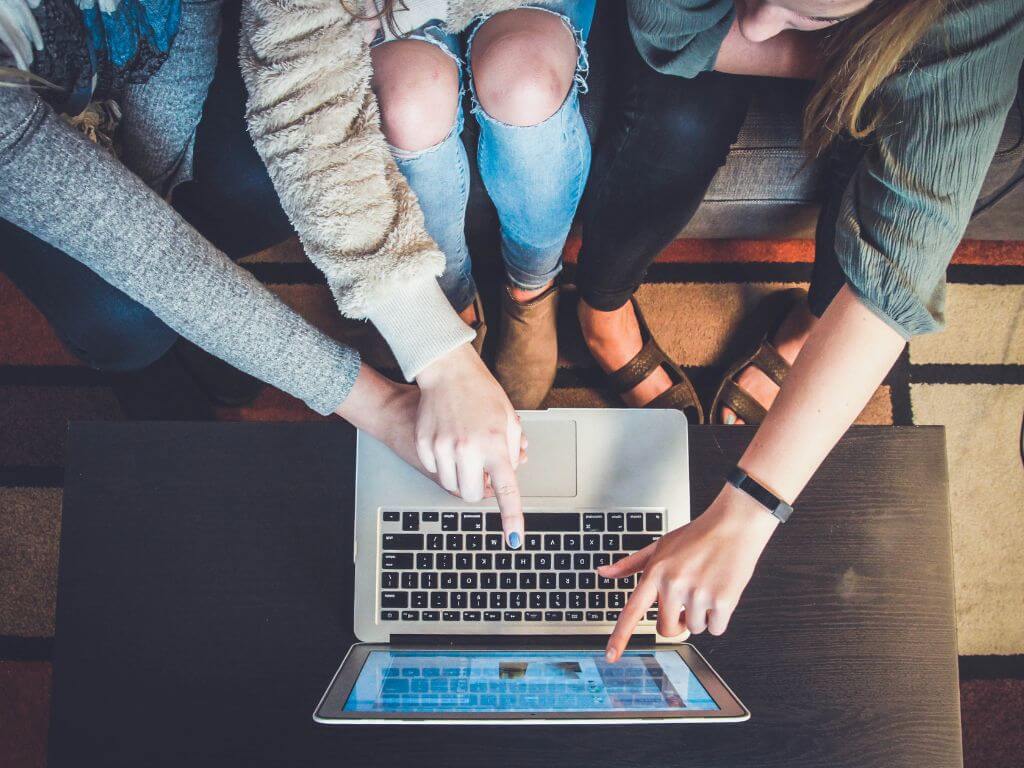 5 Ways To Monetize Your Knowledge Online
Work Life Oct 23, 2023
When it comes to the digital space there is a huge world of side hustles that you may not even know existed. But understanding what is out there is key especially if you are looking to bank on what you already know. Our new contributor Hazel June has been a digital entrepreneur working with personal brands who want to leverage their online courses to grow and scale their business. (You can check out her free workshop on her website here). She shares her knowledge by sharing with us her 5 fool-proof ways to make money online by sharing what you already know! 
You need to have good grades and finish college with flying colors in order to be rich. Do you believe that, too? Well, as someone raised by a traditional family in a Southeast Asian country, I held on to that belief for as long as I can remember. But, I was wrong.
I worked in a BPO company (Business Process Outsourcing) for over 13 years. 12 out of that 13 years, I was in a supervisory, mid-manager role. My income was higher than a regular employee but with a family to support and a son to raise, we were still living paycheck to paycheck and nowhere near what other people would call "rich."
Then, in 2017, I got a lucky break. I got introduced to the world of online entrepreneurship aka a world of limitless potential and possibilities. That may sound like an overstatement but if you look at the data and how the business landscape has changed over the years, you'll soon realize how much higher the income potential is in this digital era.
Internet World Stats shows that "Asia has the highest percentage of internet users (54.2%)" and research.com reports that "the global e-learning market is projected to reach $336.98 billion by 2026."
Thanks to the internet, monetizing your skills, knowledge and experience has never been easier and more profitable. And the great news is, there are different ways to build a knowledge-based online business. A business that allows you to target a market within and beyond South Asia.
Digital Courses
This is by far, one of the most lucrative and scalable knowledge-based businesses. An online course is a training program that teaches other people how to do something.
You can teach people a craft you've mastered like "how to knit beautiful sweaters you can sell online." Or you can teach a skill you've learned in corporate like "how to coach employees to drive performance." Or you can teach something you have personal success in like "how to lose 10 lbs in 30 days."
You see, you can teach a myriad of things. As long as you fill a knowledge or skill gap, you can monetize your expertise using digital courses.
Communities & Memberships
One of the huge trends that has happened over the past couple of years is the rise of online communities. More and more people are looking to network, meet and connect with other people outside of where they live.
With this trend comes a new way to earn money online. Podcasters, influencers and online entrepreneurs who have built a following realized that they can monetize their audience by offering an exclusive paid community.
The real beauty of these communities lies in recurring revenue. People would pay a monthly, quarterly or yearly fee to get continued access to the community. This subscription-based business model has proven to be a very lucrative opportunity for many.
eBooks, Templates & Other Digital Products
A low effort but scalable way of monetizing your knowledge is through ebooks, templates and other digital downloadables. You can design and sell planners, calendars, budgeting spreadsheets, performance trackers, dashboards and much more.
If this is your jam, check out Etsy and Creative Market. They are the top marketplaces for these types of digital products.
Coaching & Consulting
If you don't like teaching or you don't want to deal with a lot of customers, you can still get paid with your expertise by consulting or coaching clients one on one.
Coaching is helping a client discover how to solve a certain problem by asking effective questions while consulting is giving expert advice on how to do or achieve something. You can coach people on relationships. Or you can consult with business owners and help them get more sales. What you offer will be based on your expertise and experience.
Freelancing
Apart from coaching and consulting, freelancing is another service you can offer to clients one on one. With freelancing, you're the one in charge of fulfillment, delivery or implementation of a certain process or strategy.
For example, instead of consulting with business owners on how to generate leads on social media, you can do it for them. Instead of coaching entrepreneurs on how to streamline their business processes, you can be their Online Business Manager or Project Manager.
The digital era has presented many opportunities for anyone regardless of your race and the rise of knowledge commerce will continue to increase globally. The digital landscape will still evolve and it's up to you to skill up, adapt and leverage your expertise so you, too, can get a portion of the pie.
Main Image Photo Credit: www.unsplash.com