The humble dry moong dal gets reinvented as a delicious dry snack and yet retains its health factor. Check out our recipe for dry moong dal.
Dhuli moong dal or skinless green gram has a place in every Indian kitchen as a quick and light lentil soup that is served with rice or roti. But in addition to its soupy preparation, dhuli moong can also be had dry as a spicy snack.
Let's run through the recipe:
Ingredients
1/2 cup dhuli moong dal (skinless green gram)
2 to 3 tablespoons cooking oil or Ghee (clarified butter)
Half an onion, chopped
1/2 teaspoon cumin seeds
A small pinch of asafoetida or hing
1/4 teaspoon turmeric
1/2 teaspoon coriander powder
1/4 teaspoon red chili powder
3/4 teaspoon salt, or to taste
1/2 inch ginger, finely chopped
2 green chili, finely chopped
Juice of one lemon
Green coriander, finely chopped
Method
Thoroughly wash the dhuli moong dal to remove impurities. Rinse until water runs clear.
Soak dhuli moong dal for half an hour in water.
Place the soaked dhuli moong dal in a pressure cooker and add about a quarter cup water. Add a quarter teaspoon salt.
Pressure cook the washed and soaked dhuli moong daal for just one whistle/one pressure surge.
Turn off the heat and release half the steam built inside the pressure cooker. Let the remaining steam release on its own.
We don't want the dal grain to get soggy. We want the grain to remain soft yet firm.
After one whistle, close the heat. We don't want to fully cook the grain. We want it to remain whole.
Now in another pain, heat oil or ghee.
Add cumin seeds to the hot oil. They will begin to sizzle immediately if the oil is the right temperature.

Recipe for Dry Moong Dal: Cumin seeds or jeera are the starting point of every Indian dish. Photo Credit: www.khoobsurati.com

Add the asafoetida or hing, which is a staple ingredient in Indian cooking. Don't get put off by its pungent smell. It lends a wonderful flavour to the dish and helps in digestion of the food being cooked.
Once the cumin seeds appear brown and are giving out a smokey flavour, add the chopped onion.
Lightly fry the chopped onion till they turn translucent and slightly golden-brown.
Add spices like turmeric, coriander power, red chili powder, finely chopped ginger and green chili.
Lightly heat the onion-spice mix  for a minute or two, ensuring they don't burn. You can lift the pan from the flame/stove to reduce the heat-contact.
Now that the base of your dish is ready, add the pressure-cooked dal and a quarter teaspoon more of salt or as per your taste. Mix well.
Squeeze one lemon and add coriander leaves to your dry moong dal dish. These two additions bring the dish together by adding hints of tanginess from the lemon and freshness from the coriander.
Your dry moong dal dish is ready to be enjoyed with flat breads or as a standalone snack. In vegetarian fare, moong dal is counted as a protein-rich food. And for dieters it's a great option as it is a slow-digesting carbohydrate.
Main Image Photo Credit: www.kitchen.desibantu.com
Newsletter Sign Up
Subscribe to our FREE newsletter for all of the latest news, buzz, blogs and radio shows, delivered directly to your inbox!
MONTHLY 'REAL TALK' SHOW
AIRING
Recent Shows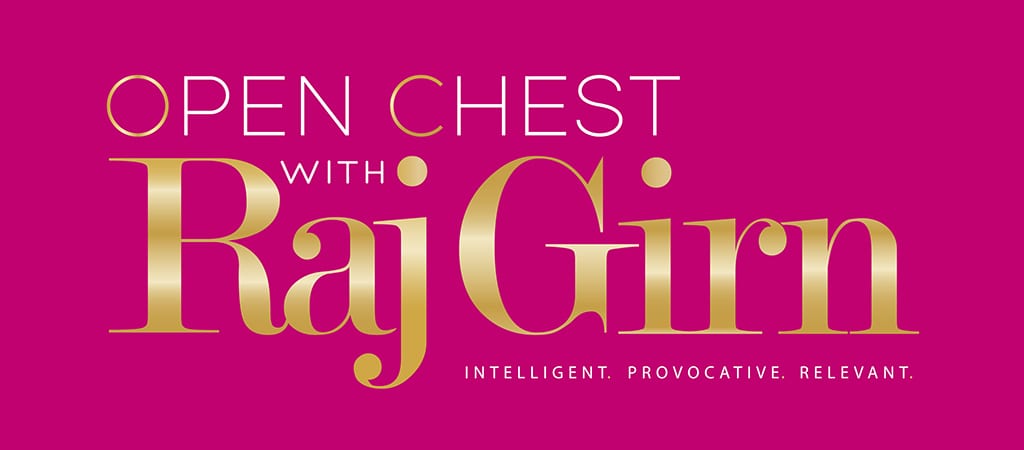 Weekly Celebrity Talk Show
Airing
Recent Shows