The weather outside is getting rather frightful, but we've got a hot chocolate recipe that will make staying indoors absolutely delightful!
Check out our decadent twist on a cold weather classic.
Ingredients: (Serves 2)
2 cups milk (substitute almond/cashew or soy milk as required)
2 ½ tablespoons Nutella
2 tablespoons pure unsweetened cocoa powder
2 tablespoons hot water
¼ teaspoon cinnamon powder
¼ teaspoon cardamom powder
Cane sugar to taste, if needed.
Method:
Heat milk in a heavy bottom pot till just before boiling point. Remove from heat, cover the pot and set aside. Alternately heat milk in a microwave safe container.
In a medium sized bowl, whisk together Nutella and cocoa powder with hot water to create a thick, smooth paste.
Add cinnamon and cardamom powder and continue to mix in well.
Slowly pour warm milk into the bowl while whisking the mixture to avoid any lumps.
Continue mixing until the chocolate mixture dissolves entirely into the milk.
Give it a quick taste test and add sugar if needed.
Pour into a big mug and garnish with a cinnamon stick to stir.
Curl up with a cozy blanket and your favourite book/movie/person and enjoy!
Main Image credit: Dilshad Burman
Original Post Date: December 8, 2016
Newsletter Sign Up
Subscribe to our FREE newsletter for all of the latest news, buzz, blogs and radio shows, delivered directly to your inbox!
MONTHLY 'REAL TALK' SHOW
AIRING
Recent Shows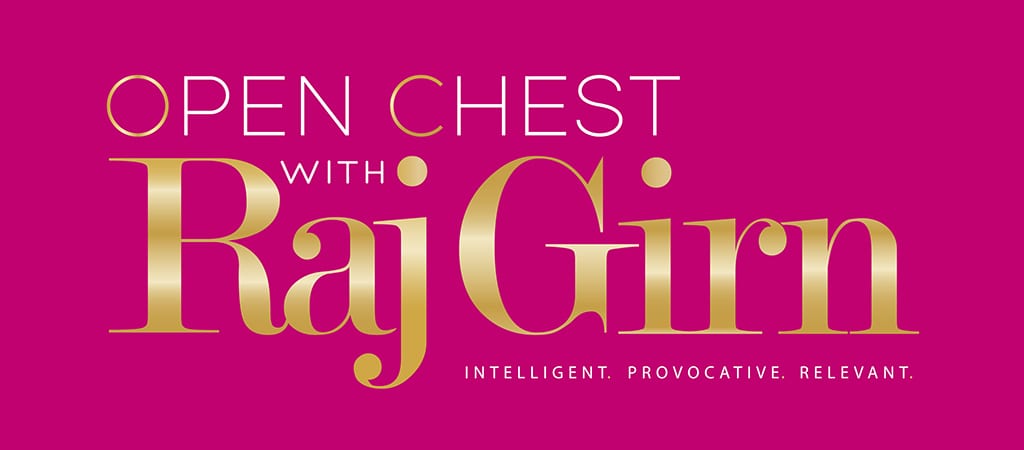 Weekly Celebrity Talk Show
Airing
Recent Shows