November 2015 Tech Gadgets Roundup
Work Life Nov 06, 2015

Here's a look at some of the exciting new gadgets being released this month.
Photo Credit: http://ztedevices.ca

Price: The phone is available in Canada for $0 CDN with a two-year Tab24 agreement on a smart plan.
$100 CDN with a two-year Tab24 agreement on a standard plan. $400 CDN without a Tab24 agreement.
ZTE just launched the ZTE Axon smartphone. This smartphone is the first in North America to include Hi-Fi audio.
Major Features: The exterior design of the phone includes metal and glass casing, plus a chic grill pattern and a light weight of 6 oz. The smartphone also includes glass full HD display, 5.5" IPS LCD and a resolution of 1920×1080. The phone runs on Android 5.1.1 Lollipop, and includes a 2.3 GHz Quad-Core Qualcomm Snapdragon 801, 2 GB RAM, 32 GB memory, and a large 3000 mAh battery with Quick Charg 2.0. Also, amazing sound quality is expected with the Hi-Fi sound and use of two audio chipsets, which will enhance the in-ear sound quality. Hi-Fi also allows sound to be recorded with advanced noise reduction, dual microphones, auto level controllers and long-distance voice pickup. There is a 8 MP front camera and a rear facing camera. The dual rear-cameras are 13 MP and 2 MP, and will capture high-resolution images and videos that can also be played on a 4K television. The second lens also includes features like bokeh photography effects. Plus, the dual cameras have excellent auto focus that happens faster than the blink of an eye, and an incredible shutter speed of 1/90,000 of a second. The camera features also include real-time photo adjustments with a plethora of camera modes and filters.
Blackberry Priv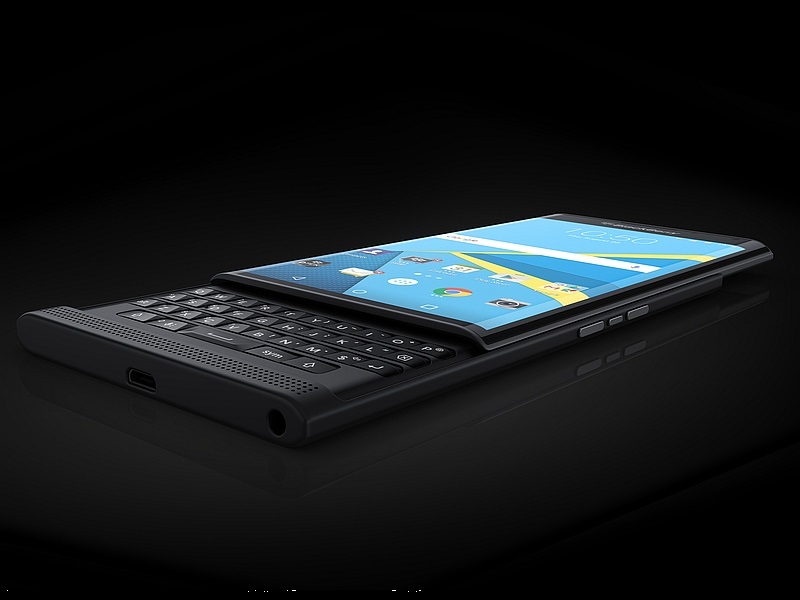 Photo Credit: www.gadgets.ndtv.com
Price: $899 CDN

This smartphone is all about security. The phone includes added protection via security features that inform users when their data might be at risk. This model is also different from the last models because it will run on Android.
Major Features: slide out keyboard, 5.4" dual-curved screen with a resolution of 2560×1440 and a pixel density of 540 PPI, 3410 mAh battery that allows 22.5 hours of battery life and a 18 MP dual flash Schneider-Kreuznach camera. The DTEK by BlackBerry feature protects privacy by allowing users to ensure that their microphone, camera, location and personal information are always secure. The phone also includes 32 GB memory and a MicroSD slot with 2TB of storage.
Photo Credit: www.keecker.com

Price: $1,990 CDN
This device allows users to project movies and images anywhere. Plus, users can use Android and IOS apps to listen to music, make video calls and play video games. Plus, the device lets users access the web and redecorate using the projector.
Major Features: Quiet and wireless high-quality projection, weighs 12 kg and is 40 cm tall and 28 cm wide. This device can last days or a minimum of 6 to 7 hours and can project a 40" screen 2 feet away from a wall and can produce even larger projections when it is further away from a wall. The sound is 360-degree surround sound. Plus, there's a panoramic camera to make every video chat exceptional. The device also includes sensors like ultrasounds, infrared, light, air quality, temperature and humidity sensors.
Photo Credit: www.engadget.com

Price: $499 to $599 CDN
This is the first Android-based Google tablet.
Major Features: 10.2" screen and 2560 x 1800 resolution, a keyboard attached at the back of the device that charges when closed and the keyboard has 1.4 mm deep key travel to make lengthy writing simple. The tablet also has Nvidia Tegra X1, Maxwell desktop-class GPU, 3GB of RAM and 32 to 64 GB Memory.
Main Image Photo Crediit: www.goldenzine.com
Author
Maresah (@sah_mare) our guest tech expert is a University of Toronto graduate with a double major in Political Science and English. She has an ever-present passion for journalism and she loves staying updated on all things tech. Maresah also loves karate, reading, running and sight-seeing. Check her...