Work Life /
Key Financial and Life Tips To Get You And Your Kids Ready For School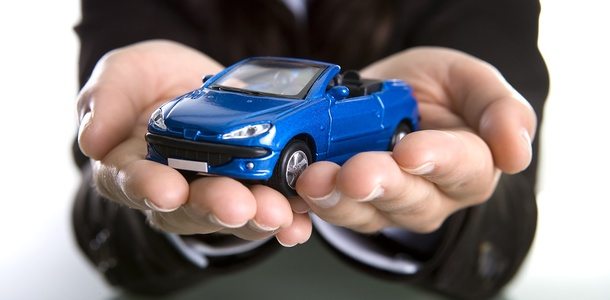 Key Financial and Life Tips To Get You And Your Kids Ready For School
Work Life Sep 08, 2017
We've discussed ways to educate kids about the importance of financial education, but along with being savers and investors it is important to prepare them for back-to-school season and their formal education. Kunjal Mehta from Edward Jones Investment has some key financial and life tips for back to school.

Now that the kids  are back at school it is a fast-paced time for students and parents with lots of change in sight. To adapt and endure a busy beginning of the school year it takes some outside-of-the-box thinking. Although some of the tips below may be simple enough, it is always helpful to write these down and check them off as you plan.
Here are some helpful DIY ideas to consider for yourself and your kids.
For Parents Of Children Aged 5-13
An oversight on many financial plans, back to school shopping can be expensive. Plan accordingly by budgeting and shopping around for good pricing. There are plenty of sales and specials available during the back to school season.
– Prepay for school lunches, if the school offers a lunch program.
– Create a car pooling schedule. This saves on fuel and time.
– Know your child's bus schedule.
– Arrange for before and/or after school care. And don't be afraid to shop around to ensure that the care meets your budget.
– Mark important school dates on your calendar. Plan ahead for any food that is required for some of these events so you aren't scrambling with a last minute trip (and expense) to the store.
– Fill out school emergency contact forms.
– Notify the school of any medications your child takes or of any allergies. Always keep a copy with you as well.
– Get a calendar of school council activities and participate. Having this organized in advance helps you track your related expenses so you can avoid last minute surprises to your bank account.
– Enroll your child in extra curricular activities. Keep track of related expenses so that you can budget and pick these activities accordingly.
Key Safety Tips To Consider
– Consider giving your child a cell phone with emergency contacts programmed. Look for a basic phone plan to ensure that you aren't paying for any bells and whistles that you don't need.
– Put an emergency contact form in your child's bag.
– Make arrangements with an older neighbourhood child that is trusted to help walk your child home.
– Do not monogram or write your child's name onto any school bags that are visible to a stranger.
– Ensure your child knows what to do if approached by a stranger.
For Parents of Children Aged 14-17
– Notify the school nurse of any medications or allergies. Always keep a copy with you as well.
– Mark important school events onto your calendar. If any events have an associated cost to them, plan ahead and budget accordingly.
– Consider joining a parent organization and ensure you are aware of any cost-related obligations that come with it so you can budget for that as well.
– Learn when class or team pictures are and arrange for hair and clothing appropriately. Planning ahead  saves on time and helps avoid last minute expenses.
.
For Students Age 13-17
– Is any equipment or uniforms required for school or extra curricular activities? Planning ahead saves the headache of last minute expenses.
– Purchase any reference books that may be required. School stores (or online) that sell previously used books are often the best deal!
– Planner
– Hand Sanitizer
– Locker organizers and magnets
– Combination locks for your locker
– Flash or USB drives needed to store your assignments on
– Calculators, laptops, printer ink and paper if required. Consider joining a points program at the store so you can collect points as well (which can be cashed in for future purchases).
For Parents of Children (Young Adults Aged 17+)
– Setup a joint chequing or savings account in case you need to get them access to money quickly.
– Locate physicians close to your child's school.
– Ensure your child has a health insurance card available.
– Mark important school dates or tuition payment dates on a calendar.
– Ensure your child's cell phone will work especially if they are travelling farther away. And get an efficient phone plan that serves their needs and won't break your budget.
– Here are some items you may want to take with you to feel closer to home: Favourite books, baked goods, family photos and letters, music, stress relief items.
For Students Aged 17+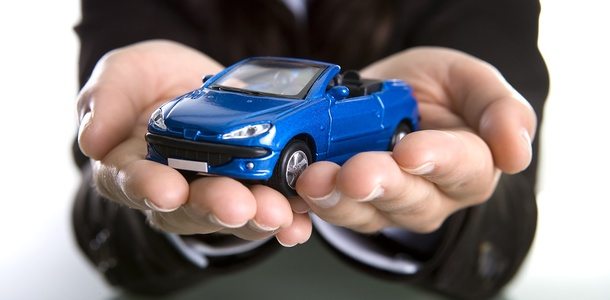 – If you have your roommates make a quick call to introduce yourself and to review some items that can be shared so no items get duplicated thus saving cost for both parties.
– Change your voter registration if outside of your home jurisdiction.
– Notify your car insurance company that you are relocating. Enquire with the insurance company for any student-related discounts they may have.
– Register your bicycle and computer with campus security.
– Setup your payroll as direct deposit if you are working part time.
– If you already have a credit card, call the credit card company and inform them of your address change.
– Other items you may need which can easily be found at discount stores:
– Laundry accessories
– Shower caddy and shower shoes if you are sharing a shower facility
– Ear plugs
– Wireless laptop and small portable printer in case you want to print while in your room
– Flash drive and extension cords
– Storage containers and items that will help keep you organized
Through the various stages in life as a parent and a student it is important to be prepared. You will find that this gives you a sense of comfort and will help make the journey one to remember. Happy back to school season!
Speak with your financial advisor to create a long-term strategy that can help meet your needs today and into the future.
Main Image Photo Credit: XOXOLY
Edward Jones, Member Canadian Investor Protection Fund.
* Insurance and annuities are offered by Edward Jones Insurance Agency (except in Quebec). In Quebec, insurance and annuities are offered by Edward Jones Insurance Agency (Quebec), Inc.
 Kunjal Mehta  is a GTA-based Financial Advisor serving the Province of Ontario in partnership with Edward Jones Investments. His vision for his practice is to help clients achieve their financial goals utilizing his skill and knowledge that have been developed over the course of a 10-year career in the Financial Services Industry and Capital Markets Trading.
Kunjal Mehta | Financial Advisor | Edward Jones Investments | 3621 Hwy 7 East Suite 302, Markham ON, L3R0G6 | Direct: (905)947-1165 | Mobile: (647)388-1391 | Fax: (877)335-9210