March 2016 Tech Gadgets Roundup
Work Life Feb 28, 2016

Check out these top tech releases by big names in the industry for the month of March.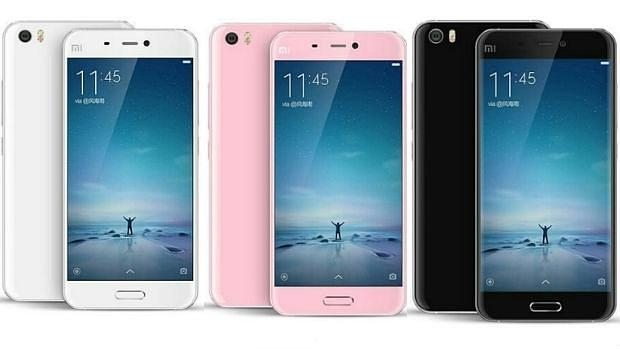 Photo Credit: www.techarena.co.ke
Price: $262 to $354 US

Features: This phone will first be released in China and India and then in other countries. The phone will have a screen size of 5.2" and is designed with a "3D Glass body" and comes in gold, white and black. Interior wise, the phone includes a Qualcomm Snapdragon 820 processor, 32-64 GB memory and 3-4 GB RAM. Camera wise, the smartphone should have a 6 MP rear camera and a 13 MP front camera. The battery should be 3600 mAh and includes technology that is designed for rapid charging. The phone is also rumoured to include a touchscreen that responds differently depending on the pressure the user of the phone demonstrates.


Photo Credit: www.pcadvisor.co.uk
Price: $950 to $1,100 US
Features: The smartphone is rumoured to include a 5.1" display and 2560×1440 resolution. The Samsung Galaxy S7 Edge will include the curved screen that has OLED display and will also have a 5.5" screen and 2560×1440 resolution. Both phones will include 4 GB RAM, 32 GB storage, microSD card slots as well as some waterproofing features. The phone is also expected to run on Anrdroid Marshmallow. The phones will also include a S7 Exynos 8890 Processor and Super AMOLED displays. Camera wise, there will be a 12 MP sensor camera. Other interesting features include something known as caller identification, which informs the user about what calls should be answered thereby preventing spam calls. Another noteworthy feature is the "Always on" feature which allows users to view basic info such as notifications without wasting the impressive 3000mAh-3600mAh battery.


Photo Credit: msmobile.vn
Price: Approximately $500 US
Features: This smartphone is rumoured to be unveiled this month and it is supposed to be a more affordable version to the iPhone 6/6S models. The phone is expected to include a 4" display and should be designed similarly to the iPhone 5s. However, it will include some of the iPhone 6/6S features like the curved edge feature on the front panel. Plus, the phone is expected to include an A9 chip and photo features similar to the current iPhone models. Camera wise, the camera is expected to be an 8MP camera.


Photo credit: www.macworld.co.uk
Price: Approximately $600 US
Features: Rumors indicate that the tablet will probably be the same size as the previous iPad Air model. The tablet is expected to include four speakers that will certainly allow a great audio experience. There should also be a space to connect a keyboard if need be. The screen size should be 9.7" or more and is also expected to include a 4K screen. The tablet is expected to run on iOS 9 or 10 and include more RAM than 2 GB. Touch ID is also expected as well as a improved 13MP rear camera.
Main Image Photo Credit: androidayuda.com
Author
Maresah (@sah_mare) our guest tech expert is a University of Toronto graduate with a double major in Political Science and English. She has an ever-present passion for journalism and she loves staying updated on all things tech. Maresah also loves karate, reading, running and sight-seeing. Check her...