Issue 37 /
The Revival Of Iconic Painter Amrita Sher-Gil, India's Frida Kahlo
The Revival Of Iconic Painter Amrita Sher-Gil, India's Frida Kahlo
Feb 19, 2016

With Google honouring her 103rd birthday and with a record-breaking auction at Sotheby's, we are seeing the resurgence of historic painter Amrita Sher-Gil.
"Europe belongs to Picasso, Matisse and Braque and many others. India belongs only to me." — Amrita Sher-Gil


Amrita Sher-Gil
Photo Credit: www.wikiart.org/en/amrita-sher-gil
Google recently honoured Indian artist Amrita Sher-Gil with a doodle celebrating her 103rd birthday. The doodle depicts one of her many infamous paintings titled "Three Girls". One of the most talented contemporary Indian artists to grace the history books, Sher-Gil was born to Punjabi father Umrao Singh Sher-Gil and Hungarian opera singer Marie Antoniette Gottesmann on January 30, 1913 and had a younger sister named Indira. Sher-Gil is often referred to as India's Frida Kahlo. Even though she was born into a Sikh aristocrat family and lived an unconventional life, her later works focused on rural India.
Google Doodle on Amrita Sher-Gil's 103rd birthday.
Last year, a self-portrait by Sher-Gil was the top selling painting at Sotheby's London's annual Indian and Islamic Week. Her work leads a record not set by any Indian female artist. What makes her work iconic in the 20th century? Let's take a look at her past.
Sher-Gil and her sister grew up in Budapest during their early childhood years. In 1921, when she was only eight, her family moved to Shimla where she was given piano and violin lessons. She and her sister were taking part in concerts and plays at this time and around this time, Sher-Gil was given formal painting lessons although she was already painting since she was five.
In 1921, Sher-Gil and her mother moved to Italy and she was enrolled in an art school in Florence. It was her short time in Italy that exposed her to Italian influences and works of art that can be seen in her work.
When she was 16, she and her mother moved to Paris and Sher-Gil trained at École des Beaux-Arts from 1930 to 1934 and Europeans painters such as Paul Cezanne and Paul Gauguin were some of her major influences at the this time.
Her first crucial painting, titled "Younge Girls," was release in 1932. The painting shows two women: the one on the left is her sister Indira clothed in European fashion and the woman on the right, who is half clothed, is a French friend. While one woman is confident and dressed elaborately, the other is shabbily dressed and her face is hidden beneath her messy hair. Sher-Gil's painting was known for its ambiguity. It is believed that both women were meant to reflect two sides of herself. For this painting, Sher-Gil was awarded the gold medal at the Grand Salon in Paris in 1933. She was the youngest and only Asian to have been given this recognition and honour.
Young Girls
In 1934, even while she was being acquainted with European works of art, she longed to return to India. She believed that was where she truly belonged. She said, "Europe belongs to Picasso, Matisse and Braque and many others. India belongs only to me."
When she returned, she learned about the traditional forms of Indian art. She wanted to portray rural India, leaning towards a different side of the country. She depicted this in her painting in 1935 titled "Three Girls" (As seen in the Google Doodle). Three rural young women dressed in saris and they seemed to shadow silence and sorrow, far from any hint of happiness.
However, Sher-Gil's style and subject was cemented in late 1937 when she found her true voice which became the catalyst of her later work. She traveled through the rural South on a three-month trip where she was determined to portray a different side of India, and filled canvases with farm workers and nurses.
European modernism and the cave paintings of Ajanta heavily influenced her style, void of any sentimentality. This is when she produced the South Indian trilogy. The first was titled "Bride's Toilet" (as seen in the main image). The painting shows a young bride to be surrounded by family. The bride is pale in comparison to her relatives. The blank expressions on the women carry heavy ambiguity. The mood is somber filled with frustration and anxiety yet the blank expressions could point to a celebratory beginning. Sher-Gil's canvases left her work open to interpretation. The other two paintings in this series were "Brahmacharis" and "South Indian Villagers Going to Market."
"Brahmacharis"
In 1938, Sher-Gil, 25, married her cousin Victor Egan. He was a doctor and she had known him since her childhood. He had helped her with two abortions and it was this sense of care and concern that made her feel safe with him. She was, however, known for her affairs with both men and women. Some say that her work titled "Two Women" reflected her lover and herself.
In 1941, Sher-Gil and her husband moved to Lahore, then part of India, where she continued her work of art. On December 6, she became very ill and went into a coma before she died around midnight. This was just a few days before she was going to open her first major solo show. The cause of her death has been undetermined, though many say it was an abortion gone wrong and even her husband could not do anything to save her. She was 28 at the time of her death.
Amrita left behind a huge collection of paintings that have marked an important significance in history following India's independence. Her work remains a classic in both European and Indian art. Art critics considered her the greatest painter of the century and her work has influenced many generations of Indian artists. The Indian government declared her work National Art Treasures and they can be seen in the National Gallery of Modern Art in New Delhi.

Main Image Photo Credit: www.google.com/culturalinstitute.com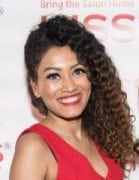 Author
Marriska (@marriska.fernandes) is an entertainment expert who has been creating celebrity, movies and pop culture content for digital outlets for over ten years. From reporting headline-grabbing celebrity news to reviewing movies to interviewing Hollywood and Bollywood's finest actors and industry...
Newsletter Sign Up
Subscribe to our FREE newsletter for all of the latest news, articles, and videos delivered directly to your inbox each day!