India Swelters As Temperatures Rise To Record-Breaking Numbers
Culture & Lifestyle May 22, 2016

A deadly heat wave hit the country, bringing the highest recorded temperature ever.
India is no stranger to the blazing sun and scorching heat, but even for the sweltering country, a record-breaking temperature above 50°C is a bit too much to handle.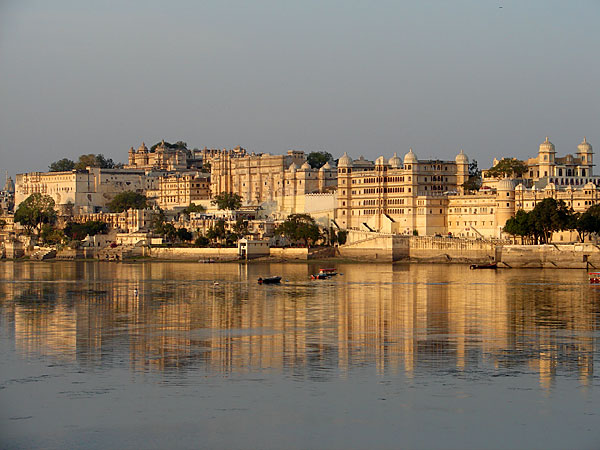 Rajasthan, India
Photo Credit: www.hiddentrails.com
Indians experienced a heat wave like no other when the temperature in
Phalodi
, a city amid the deserts of Rajasthan, rose to 123.8°F (51°C).
A statement released on Friday by B.P. Yadav, a director of the Indian Meteorological Department (IMD), stated, "Yesterday (Thursday) was the hottest temperature ever recorded in the country… 51 degrees in Phalodi.'' The neighbouring town Churu also recorded temperatures as high as about 122°F (50°C).
Other cities in the area, such as Bikaner, Sriganganagar, Jaisalmer and Jodhpur, also sizzled with recorded temperatures of 49.5°C, 49.1°C, 49.0°C and 48.8°C, respectively.
Photo Credit: www.thewatchers.adorraeli.com

The previous heat wave that sent the country into turmoil struck on June 3, 2015, when the recorded temperature surpassed the previous heat wave from 1995. The 2015 heat wave resulted in at least 2,500 casualties in different regions. The most deaths occurred in the South Indian state of Andra Pradesh and the neighboring Telangana, which had death tolls as high as 1,735 and 585, respectively. The country's highest temperature of 45.4°C or 113.7°F was recorded at Daltonganj in Jharkhand State.
New Delhi also endured searing heat with a rapid temperature rise up to 47°C. However, today's weather data show that it has since cooled down to 41°C. Last year, the capital's black asphalt roads reportedly started to melt when the city's temperature rose up to 42.6°C (108.7°F).

The India Meteorological Department has forecast that the monsoon will be above normal this year. It's also likely to be delayed in many parts of the country, including Kerala, by six days beyond its scheduled date of June 1.

Photo Credit: www.rockefellerfoundation.org

An official statement released by the IMD said, "Forecast suggests that monsoon onset over Kerala this year is likely to be slightly delayed. The Southwest monsoon is likely to set over Kerala on June 7 with a model error of plus or minus four days.''

Skymet
, a private forecasting agency, begged to differ. It predicted that rain and hail would hit Kerala between May 28 and 30, two to three days before its normal onset date.
Until the monsoon prevails, authorities have urged people to take precautionary measures to avoid heat stroke by consuming lots of liquids and avoiding the outdoors as much as possible.
Main Image Photo Credit: www.reuters.com
Author
Sidra is an aspiring textile designer. She is also a fashion obsessed makeup junkie who loves everything pink, cake & Tom Cruise. She is an avid writer, reader, songwriter and occasional chef.